Our Future
Data Points
For over 40 years, Honda has been building high-quality, affordable vehicles in America.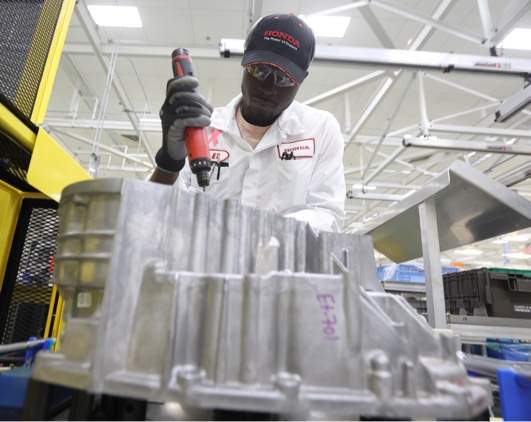 30,000 ASSOCIATES

Honda employs 30,000 associates in the U.S, with over 75% working in manufacturing.

8 AUTO PLANTS

Honda operates 8 manufacturing plants in America that produce Honda and Acura automobiles and their engines, transmissions, and components.

30 MILLION VEHICLES

Honda associates in the U.S. have built 30 million vehicles since the first U.S.-built Honda Accord rolled off the assembly line in Ohio in 1982.
MADE IN AMERICA

Four of the top 10 vehicles in the 2022 American-Made Index are produced by Honda. (Source: Cars.com 2022 American-Made Index)

1.4 MILLION EXPORTS

Honda has exported 1.4 million U.S.-made automobiles and light trucks since 1987.

$22.9 BILLION

Honda purchased $22.9 billion in parts and materials from U.S. suppliers in 2022.
Honda is leveraging the experience of its U.S. associates to create a new EV Hub in the U.S.
2,200 NEW JOBS

The Honda-LGES joint venture will employ 2,200 associates who will produce pouch-type batteries with annual production capacity of 40GWh for EVs built in Honda plants.

$3.5 BILLION

Honda and LGES have committed $3.5 billion to create the new joint venture battery module production facility in Ohio.
$700 MILLION

Honda has committed $700 million to prepare Honda plants in the U.S. for production of electric vehicles.

ZERO EMISSIONS

Honda is targeting sales of 100% electrified vehicles in North America by 2040, striving to realize carbon neutrality for all products and corporate activities by 2050.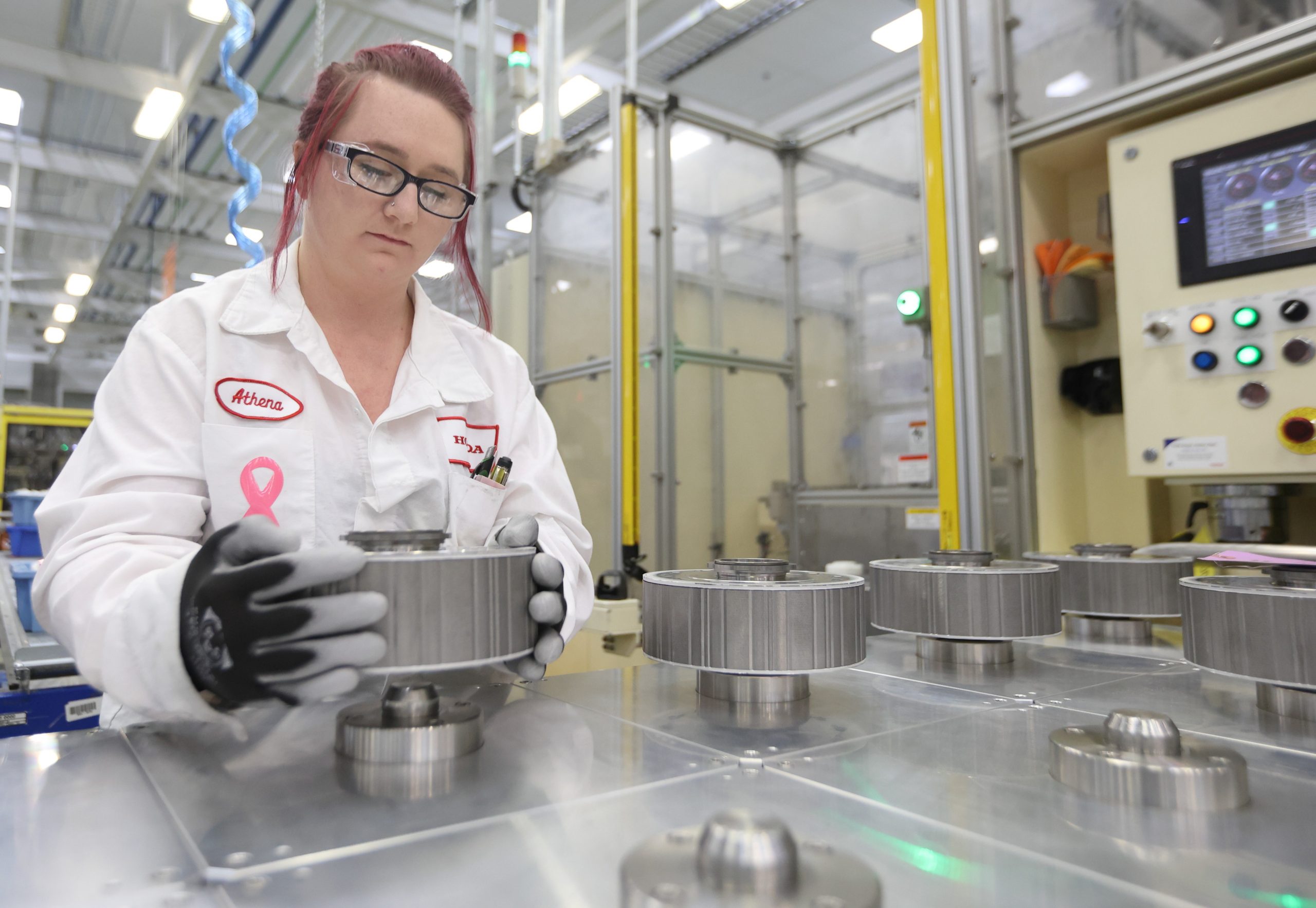 Our Perspective
40 Years and 30 Million Vehicles Made in America
Our Honda team is ringing in 2023 with a milestone event – the production of the 30 millionth vehicle in America. This achievement is based on the efforts of associates at our eight auto manufacturing facilities in Alabama, Georgia, Indiana and Ohio.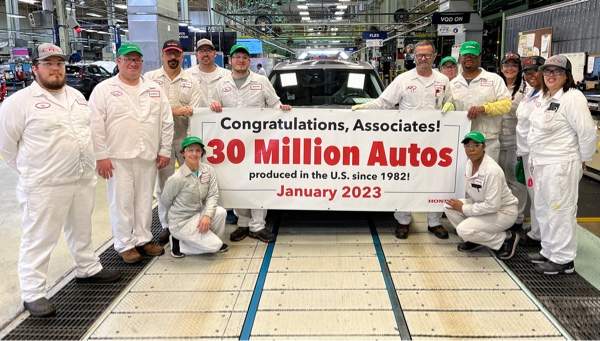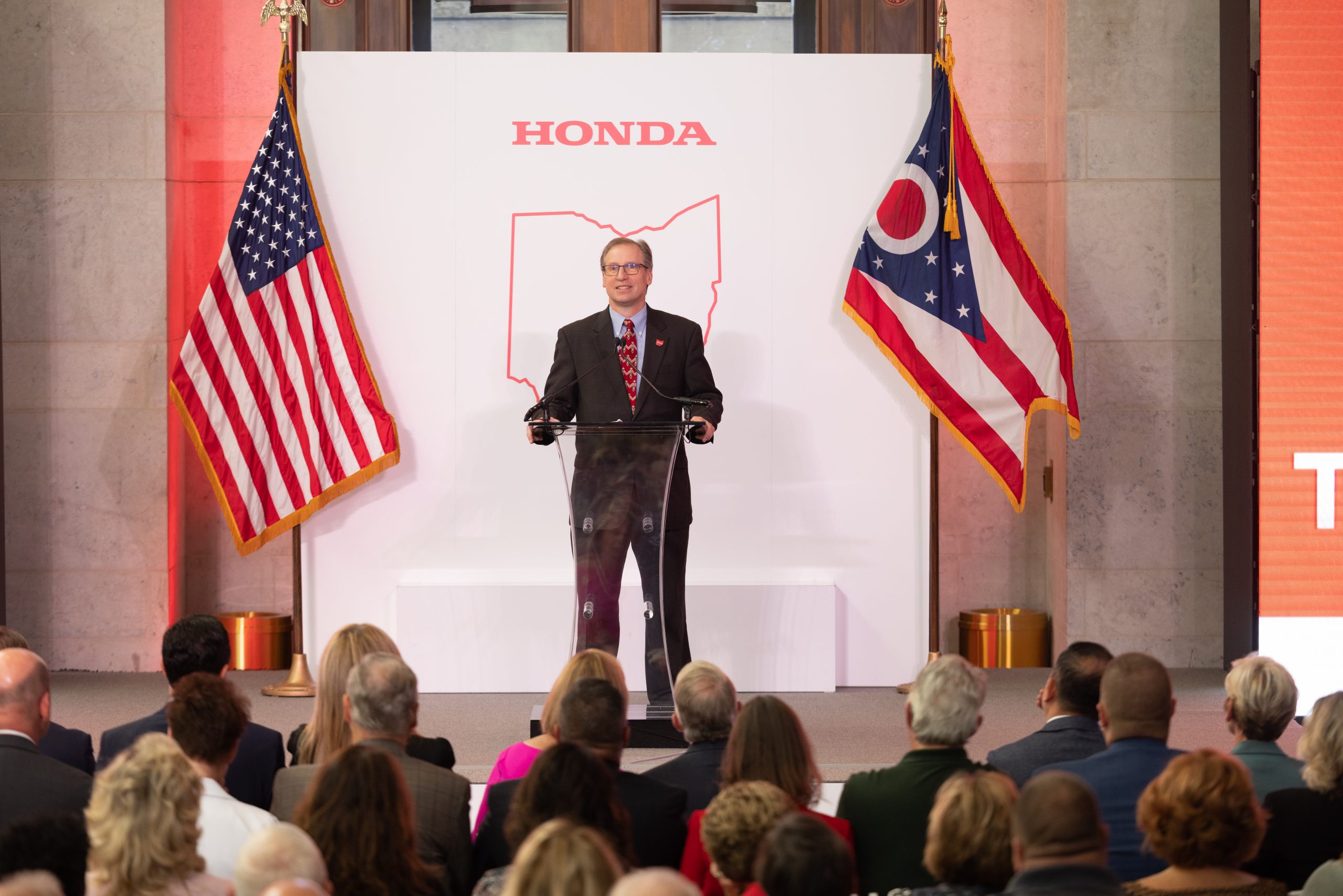 How Honda is Building Tomorrow – Starting with a New EV Hub in Ohio
Honda just took the next critical step toward our electrified future with two major investments that will lead our plan to build EVs in America for our customers and help achieve our global goal to achieve carbon neutrality for all of our products and corporate activities by 2050.