Parts & Suppliers
Data Points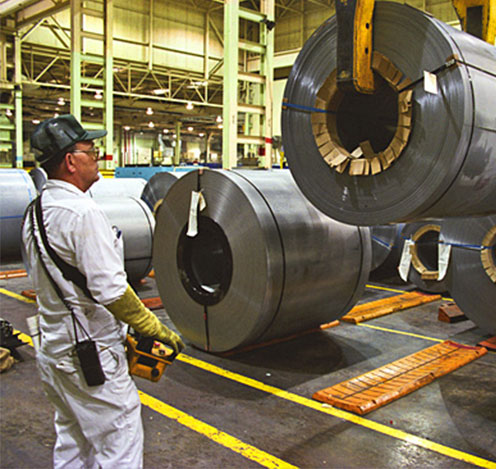 $27.4 BILLION TOTAL PURCHASES

Honda purchased $23.1 billion parts and materials, $3.0 billion in goods and services, and $1.3 billion in service parts from 621 U.S. companies last year.

2,400 SERVICE SUPPLIERS

More than 2,400 maintenance, repair, and operational service suppliers support Honda's U.S. operations.

12 REGIONAL PARTS CENTERS

American Honda Parts Division delivers parts and materials to Honda and Acura dealers from 12 regional centers throughout the U.S.

DIVERSE SUPPLIERS

In 2021, Honda purchased over $2.5 billion in goods and services from diverse-owned businesses, including 1,448 ethnic minority-owned business and 1,441 women-owned businesses.
ALT-FUEL USES IN HONDA LOGISTICS

Honda established a public on-site compressed natural gas (CNG) fueling station adjacent to its Marysville, Ohio auto plant to support the use of CNG trucks in local transportation routes.

SERVICE PARTS SUPPLIERS

Honda purchased more than $1.3 billion in parts from 1,138 service parts suppliers in the U.S. in 2021. Service parts are supplied to Honda and Acura dealerships that serve the needs of customers across the nation.

SERVICE PARTS RECYCLING

In partnership with U.S. Honda and Acura automobile dealers, Honda developed a continually expanding service parts recycling program. A variety of service parts are recycled, including batteries, wheels and other parts containing precious metals, glass, copper and plastic.
Supplier States
Honda purchased $23.1 billion in parts and materials from 621 suppliers across 32 states.