Parts & Suppliers
Data Points
Honda purchased $26.7 billion in U.S. parts and materials in 2016
Honda's U.S. supplier base has more than doubled since 1992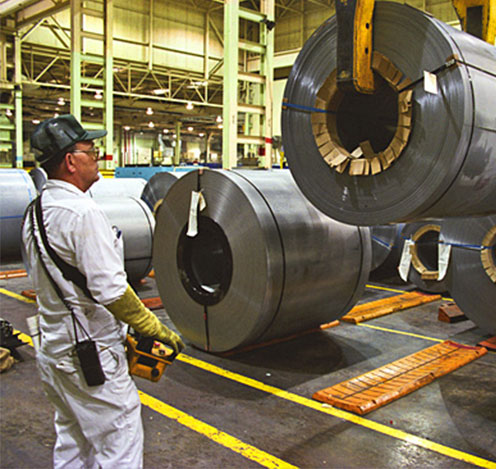 $38 Billion in Parts & Materials

Honda purchased $26.7 billion parts and materials, $9.9 billion in goods and services, and $1.1 billion in service parts from U.S. companies last year.

Over 12,000 Service Suppliers

More than 12,000 maintenance, repair and operational service suppliers support Honda's U.S. operations.

12 Regional Parts Centers

American Honda Parts Division delivers parts and materials to Honda and Acura dealers from 12 regional centers throughout the U.S.

Reduced Waste

Waste sent to landfills from Honda's U.S. parts distribution facilities has been reduced 91.5% from the FY2009 baseline to less than half of one percent of total waste generated by these facilities.
Alt-Fuel uses in Honda Logistics

Honda established a public on-site compressed natural gas (CNG) fueling station adjacent to its Marysville, Ohio auto plant to support the use of CNG trucks in local transportation routes.

Service Parts Recycling

In partnership with U.S. Honda and Acura automobile dealers, Honda developed a continually expanding service parts recycling program. A variety of service parts are recycled, including batteries, wheels and other parts containing precious metals, glass, copper and plastic.

Solar Power

Honda installed a 1-megawatt solar array on the roof of its Windsor Locks, Connecticut parts distribution warehouse. It is anticipated to offset 576 tons of greenhouse gas emissions from the Connecticut Power and Light grid annually.
Supporting Local Suppliers
Following years of decline of the U.S. tooling industry, Honda developed an original program to help re-establish strong, financially stable tool-and-die suppliers in America. By helping these U.S.-based manufacturers more efficiently design and produce their products, Honda has been able to assist its tool-and-die suppliers in becoming more globally and locally competitive. For more than a decade, U.S.-based suppliers have provided nearly 90 percent of the parts and material purchased by Honda's North American operations.

CLOSE
Supplier States
Honda purchased $26.7 billion in parts and materials from 610 suppliers across 33 states.