Honda has set a goal to realize zero traffic collision fatalities involving Honda automobiles and motorcycles by 2050.
Data Points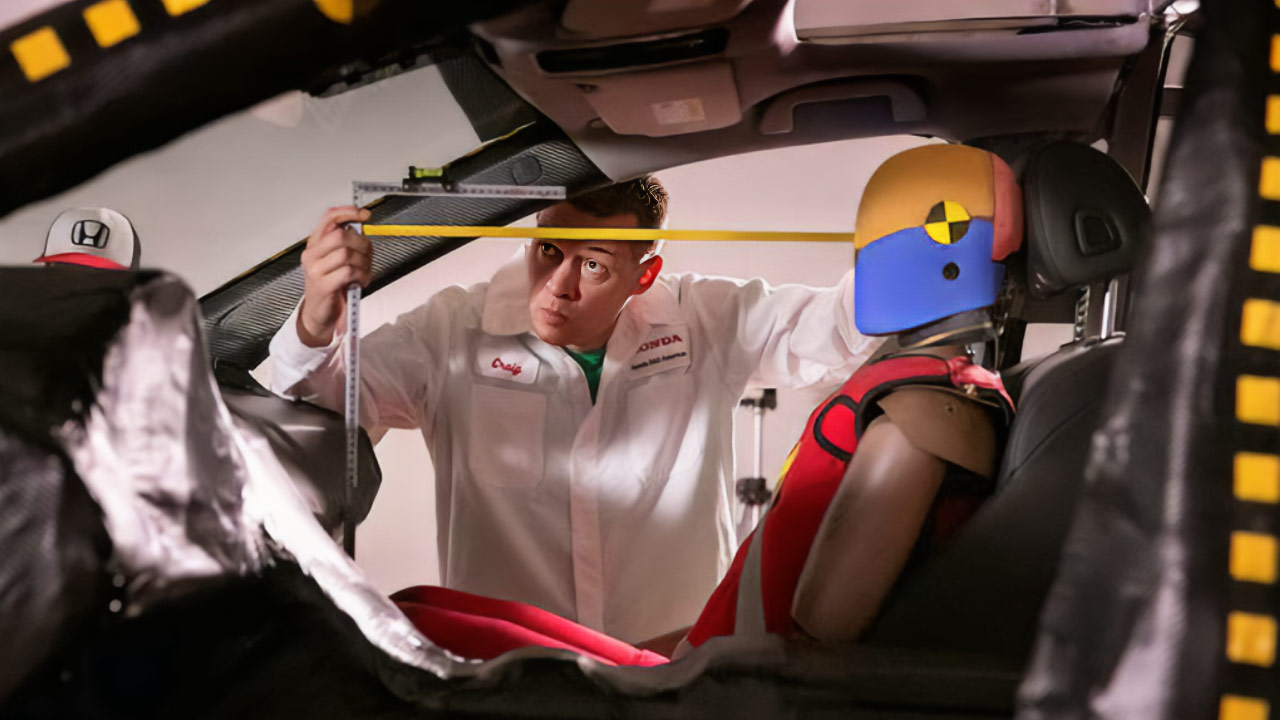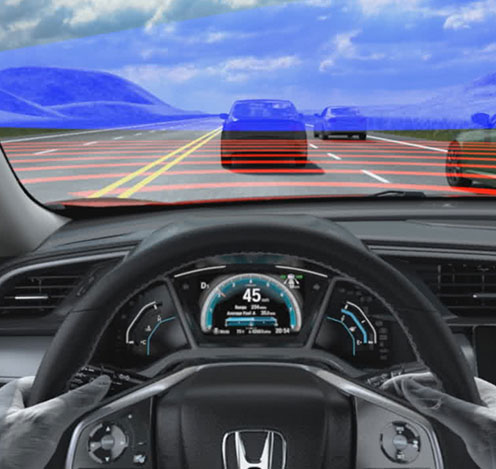 INNOVATIVE ACE BODY STRUCTURE

Honda's exclusive Advanced Compatibility Engineering™ (ACE™) body structure is applied on every Honda and Acura vehicle, distributing frontal crash energy more evenly throughout the vehicle, better protecting occupants in the event of a crash.

SAFETY & DRIVER ASSISTIVE TECHNOLOGIES

Honda has deployed its Honda Sensing® and AcuraWatch® suites of advanced safety and driver-assistive technologies in nearly seven million vehicles on U.S. roads. The company also has announced plans to apply the next-generation of its advanced suite of safety and driver-assistive technologies – Honda Sensing 360 – to all new Honda and Acura models in the U.S. by 2030.

AWARD-WINNING NEXT-GENERATION AIRBAGS

Our world's first passenger front airbag designs, like the one conceived by Honda engineers in Ohio, are a major leap forward, designed to cradle and protect the head to reduce the chance of severe brain trauma associated with angled frontal collisions.

FIGHTING COUNTERFEIT AIRBAGS

Honda has led an industry-wide bipartisan effort to enact laws in 32 states that prohibit the trafficking of counterfeit airbags. That means more than half of America is now protected against these dangerous and potentially lethal counterfeit airbags.
PEDESTRIAN INJURY MITIGATION DESIGN

For more than 15 years, all new Honda and Acura vehicles have featured pedestrian injury mitigation design features such as breakaway wiper pivots and collapsible hood hinges, totaling more than 20 million vehicles purchased by U.S. customers to date.

INNOVATION IN INJURY PREVENTION

Honda has broadened the scope of its effort to mitigate pedestrian injuries by developing the third generation pedestrian dummy, POLAR III, to study lower back and upper leg injuries which are common in collisions between a pedestrian and a minivan or SUV.

IMPROVING RECALL COMPLETION RATES

Honda is committed to repairing or accounting for 100 percent of all vehicles impacted by a safety-related defect. We believe the most effective approach is to tie registration of a vehicle to remedy of the defect, and we have worked with other stakeholders to develop model legislation for states to enact. Read more here.
Advancing Safety Research in America
Honda's safety research facility in Ohio is one of the most sophisticated crash safety research and testing facilities in the world, featuring the world's first pitching test sled and world's highest resolution impact barrier. Since Honda began research and testing of safety technologies in Ohio in 2003, our U.S. engineers have created a number of advanced safety systems in America, including body structures.