Nine Honda and Acura 2017 model year vehicles received an IIHS Top Saftey Pick rating.
Data Points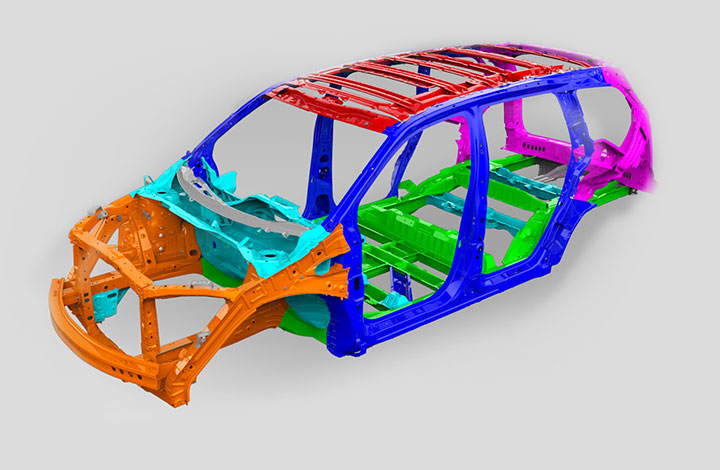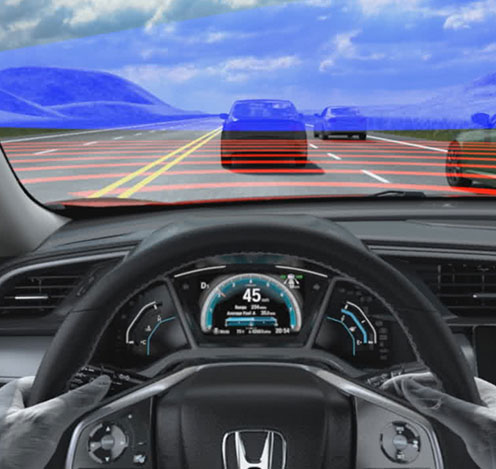 Rearview Cameras

Prior to federal regulations, Honda installed rearview cameras as standard equipment on 100% of Honda and Acura vehicles.

Driver Assistive Technologies

With the ultimate aim of a zero-collision society, Honda has deployed its Honda Sensing® and AcuraWatch® suites of advanced safety and driver-assistive technologies in more than one million vehicles on U.S. roads.

Collision Mitigation Braking System

Honda engineers developed the world's first commercially deployed Collision Mitigation Braking System (CMBS) that can alert drivers to the risk of collision. If a collision is deemed unavoidable, it applies the brakes and tensions the front seat belts to help mitigate the severity of the crash.

Motorcycle Rider Airbag System

In 2006, Honda's legendary Gold Wing became the world's first production motorcycle to offer a rider airbag system.
Advanced Airbag Technology

In 1990, Honda was the first automaker to introduce a front passenger airbag that deploys upward toward the windshield rather than directly at the passenger, reducing the potential for injury from the airbag's deployment.

Pedestrian Injury Mitigation Design

All model year 2008 and newer Honda and Acura vehicles feature pedestrian injury mitigation design features such as breakaway wiper pivots and collapsible hood hinges, totaling more than 10 million vehicles purchased by U.S. customers to date (except the S2000 which was discontinued in MY2010).

Innovation in Injury Prevention

Honda has broadened the scope of its effort to mitigate pedestrian injuries by developing the third generation pedestrian dummy, POLAR III, to study lower back and upper leg injuries which are common in collisions between a pedestrian and a minivan or SUV.
MY2017 Government Safety Ratings
Honda Accord Hybrid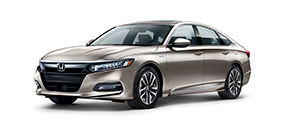 Honda Accord Sedan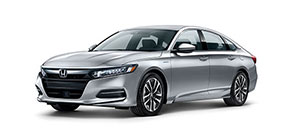 Honda Civic Coupe
Honda Civic Sedan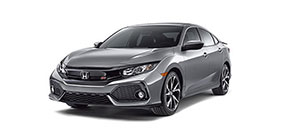 Honda CR-V
Honda Fit
Honda HR-V
Honda Odyssey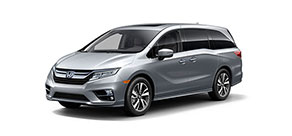 Honda Passport
Honda Pilot
Honda Ridgeline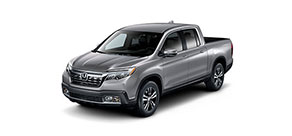 Acura ILX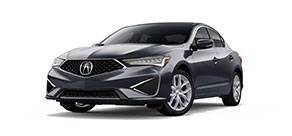 Acura MDX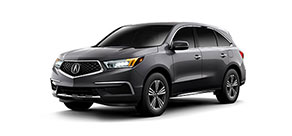 Acura RDX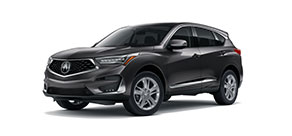 Acura RLX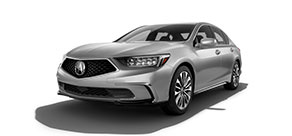 Acura TLX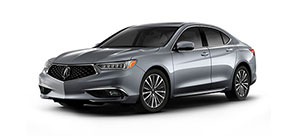 Connected Vehicle Technology
Seeking innovative solutions to enhance vehicle safety, Honda is a member of the Crash Avoidance Metrics Partnership to further develop the application of Dedicated Short Range Communication in vehicle-to-vehicle and vehicle-to-infrastructure technology. These applications warn drivers of potential hazards coming from vehicles that cannot be seen. In conjunction with the U.S. Department of Transportation, Honda is participating in the Connected Vehicle Safety Pilot Driver Acceptance clinics held nationwide to assess how drivers accept and respond to the safety technology.
Crashed HR-V Turns Heads at 2019 NY Auto Show

Our New York Auto Show debut didn't feature a glossy concept car, but rather the crumpled body of a crashed HR-V. The entry-level SUV emerged from one of IIHS' most stringent collision tests with impressive results, showing how Honda engineering can help protect people in the vehicle. The eye-catching display has been called the most important debut at the whole show.

For more info: https://automobiles.honda.com/hr-v

For more Honda content, follow us on social at:
Facebook – https://www.facebook.com/honda
Twitter – https://twitter.com/honda
Instagram – https://www.instagram.com/honda/
Pinterest – https://www.pinterest.com/honda/
Giphy - https://giphy.com/honda
Snapchat – https://snapchat.com/add/officialhonda
LinkedIn – https://www.linkedin.com/company/american-honda-motor-company-inc-/

Have #TheTextTalk

One in three parents text and drive with their children in the car. Have #TheTextTalk and pledge to drive distraction free at https://Honda.us/pledge #RemoveTheDistractions.

For more Honda content, follow us on social at:
Facebook – https://www.facebook.com/honda
Twitter – https://twitter.com/honda
Instagram – https://www.instagram.com/honda/
Pinterest – https://www.pinterest.com/honda/
Snapchat – https://snapchat.com/add/officialhonda
LinkedIn – https://www.linkedin.com/company/american-honda-motor-company-inc-/

This FREE Airbag Repair Could Save Your Life

Millions of vehicles are affected by the Takata airbag inflator recall. Yours could be one of them. Take a few minutes to check your vehicle identification number at nhtsa.gov/recalls. Waiting even a day could be the difference between life and death.

Honda Announces New Goal for Highly-Automated Driving Systems

Honda is targeting 2025 for the introduction of vehicles with highly-automated driving systems installed. The company recently demoed automated driving capabilities on a multi-lane freeway, and introduced advanced artificial intelligence (AI) with Deep Learning capability in an urban driving scenario. Highly-automated driving is part of Honda's vision for a collision-free society.

Collision Mitigation Braking System

Collision Mitigation Braking System™ (CMBS™)
Utilizing a millimeter wave radar sensor, CMBS can help bring your Honda to a stop when the system determines that a collision with a vehicle detected in front of you is unavoidable. A warning sounds and, if necessary, brake pressure is automatically applied.

Forward Collision Warning

Forward Collision Warning (FCW)
Integrated with the Collision Mitigation Braking System™ (CMBS™), FCW uses a small camera mounted at the top of the front windshield to detect the presence of vehicles in front of you. If the FCW system determines that you are at risk of a collision with a detected vehicle, it activates audio and visual alerts to warn you. If you fail to act, the CMBS will automatically apply brake pressure.

Road Departure Mitigation

Road Departure Mitigation (RDM)
If your vehicle is drifting too close to the side of the detected roadway while driving 45–90 mph without a turn signal activated, RDM alerts you with rapid vibrations on the steering wheel. If you continue to leave the roadway, it can also apply steering torque and braking to help keep your vehicle in the detected lane.

Lane Departure Warning

Lane Departure Warning (LDW)
LDW can detect unindicated lane departures from detected lanes. Alerts will flash and sound to help bring your attention to correcting the lane drift.

Rearview Backup Cameras

Before regulation required it, Honda made rearview backup cameras standard on nearly 100% of all new Honda and Acura vehicles. The cameras help increase awareness of what's around you. It's this kind of forward thinking that continues to make Honda an industry leader in driver-assistive and vehicle-safety technologies.

Honda Demonstrates Advanced V2P and V2M Safety Technologies

Honda demonstrated two experimental safety technologies aimed at reducing the potential for collisions between automobiles and pedestrians and between automobiles and motorcycles. First, Honda R&D has successfully demonstrated the ability of a car equipped with Dedicated Short Range Communications (DSRC) technology to detect a pedestrian with a DSRC enabled smartphone. The other, Honda's Vehicle-to-Motorcycle (V2M) technology can determine the potential for a collision between a DSRC equipped motorcycle and automobile. Honda's press release has more.

A Counterfeit Ballet

See side-by-side tests of counterfeit and original airbags in this short, one-minute video.