News
May 31, 2017
Acura MDX Production Begins at Second Facility in the U.S.
May 31, 2017 – MARYSVILLE, OH East Liberty Plant in Ohio Joins Alabama Plant in Producing MDX Five of Acura's Six Products Now Built...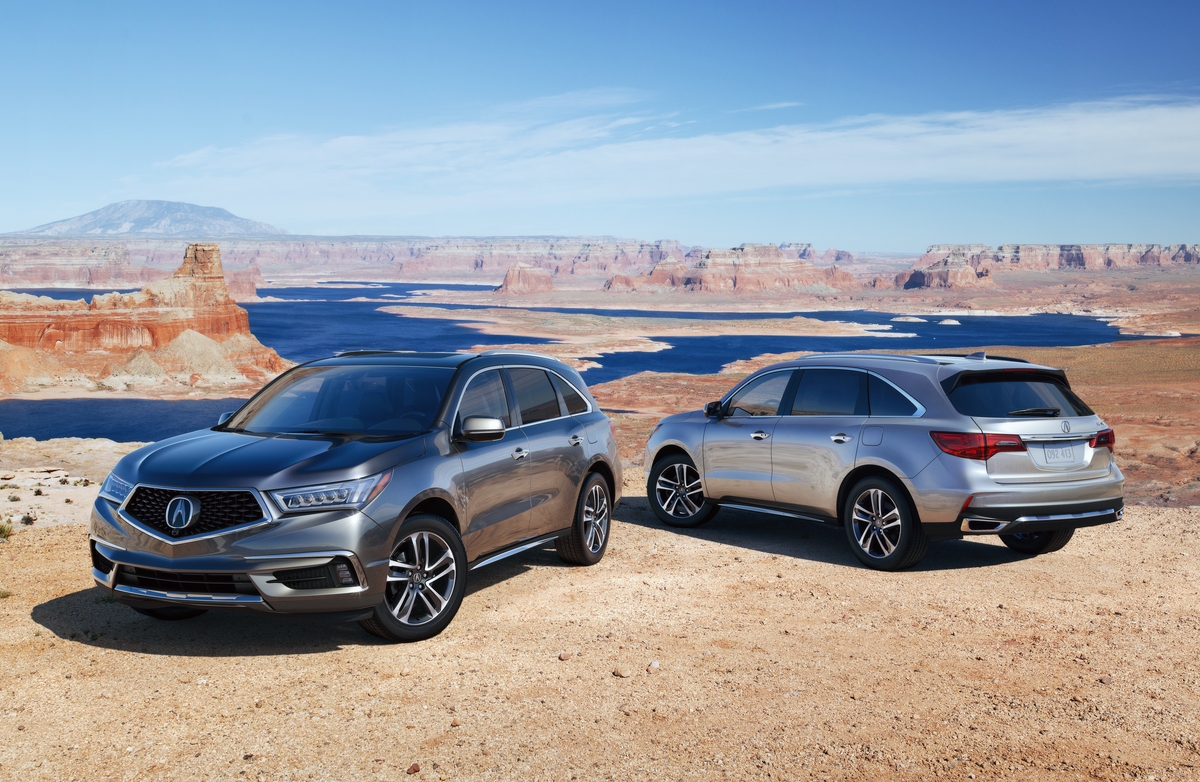 - MARYSVILLE, OH
East Liberty Plant in Ohio Joins Alabama Plant in Producing MDX
Five of Acura's Six Products Now Built in Ohio
Production of the Acura MDX luxury SUV was bolstered today when the East Liberty Auto Plant (ELP) in Ohio began producing the award-winning Acura vehicle, the second U.S. plant to build America's best-selling 3-row luxury SUV of all time. ELP joins Honda Manufacturing of Alabama in Lincoln, Ala. in producing the MDX
With the addition of MDX production at ELP, five of Acura's six products are now built in Ohio.  The MDX joins its stable mate, the award-winning RDX sport-utility vehicle, at ELP, while associates at the Marysville Auto Plant build the TLX and ILX luxury sedans.  The Acura NSX is also produced exclusively at the Performance Manufacturing Center in Marysville – the only supercar built in America.
ELP invested $85 million for the addition of new welding equipment, the extension of vehicle conveyors and other changes required to support production of the MDX, and will assume sole production of the MDX this fall. This will enable the Alabama plant to increase production of the Honda Pilot, helping both the Acura and Honda brands meet increased customer demand for their respective light truck models.
"From our startup three decades ago producing small sedans to the three different light trucks we build today, our associates continue to demonstrate the skills needed for high quality and flexible manufacturing," said Tim Myers, East Liberty Auto Plant Manager. "I'm proud of the commitment of our team to take on new challenges to meet the needs of our customers."
The refreshed and restyled 2017 Acura MDX introduced last year, raised its game with bold new exterior styling, larger wheel and tire options and an expanded complement of premium features and technologies, including the AcuraWatch™ suite of advanced safety and driver-assistive technologies, now offered as standard equipment on all 2017 MDX models, a first in the luxury SUV segment.
ELP also produces the best-selling SUV in America, the Honda CR-V, and served as the global lead plant in several key areas for the recent launch of the all-new 2017 CR-V.The plant employs 2,350 associates and has the annual capacity to manufacture 240,000 passenger cars and light trucks. The 2.8 million square foot plant started production in December 1989.
Honda in North America
Honda established operations in America in 1959 and now employs more than 40,000 associates in its North American sales, R&D and manufacturing operations with total capital investment in North America exceeding $22 billion. Honda companies in the United States represent a cumulative investment of more than $17 billion and employ more than 30,000 associates in the design, development, manufacture, marketing, financing and servicing of Honda and Acura automobiles, Honda powersports products and Honda power equipment products.
Honda has been producing products in America for more than 37 years using domestic and globally sourced parts and currently operates 12 major manufacturing facilities in the U.S., including five auto plants. Honda also operates 14 major research and development centers in the U.S. with the capacity to fully design, develop and engineer many of the products Honda produces in North America. In 2016, more than 68 percent of all Honda and Acura automobiles sold in the U.S. were made in America, more than any other major automaker except one.

# # #
Twitter
Error: Could not authenticate you.