News
February 24, 2017
Acura Named Jersey Sponsor of Major League Soccer's Columbus Crew SC
Sponsorship is first-of-its-kind, exclusive branding deal for Acura, and marks the largest brand activation in Crew SC history Acura branding on front panel...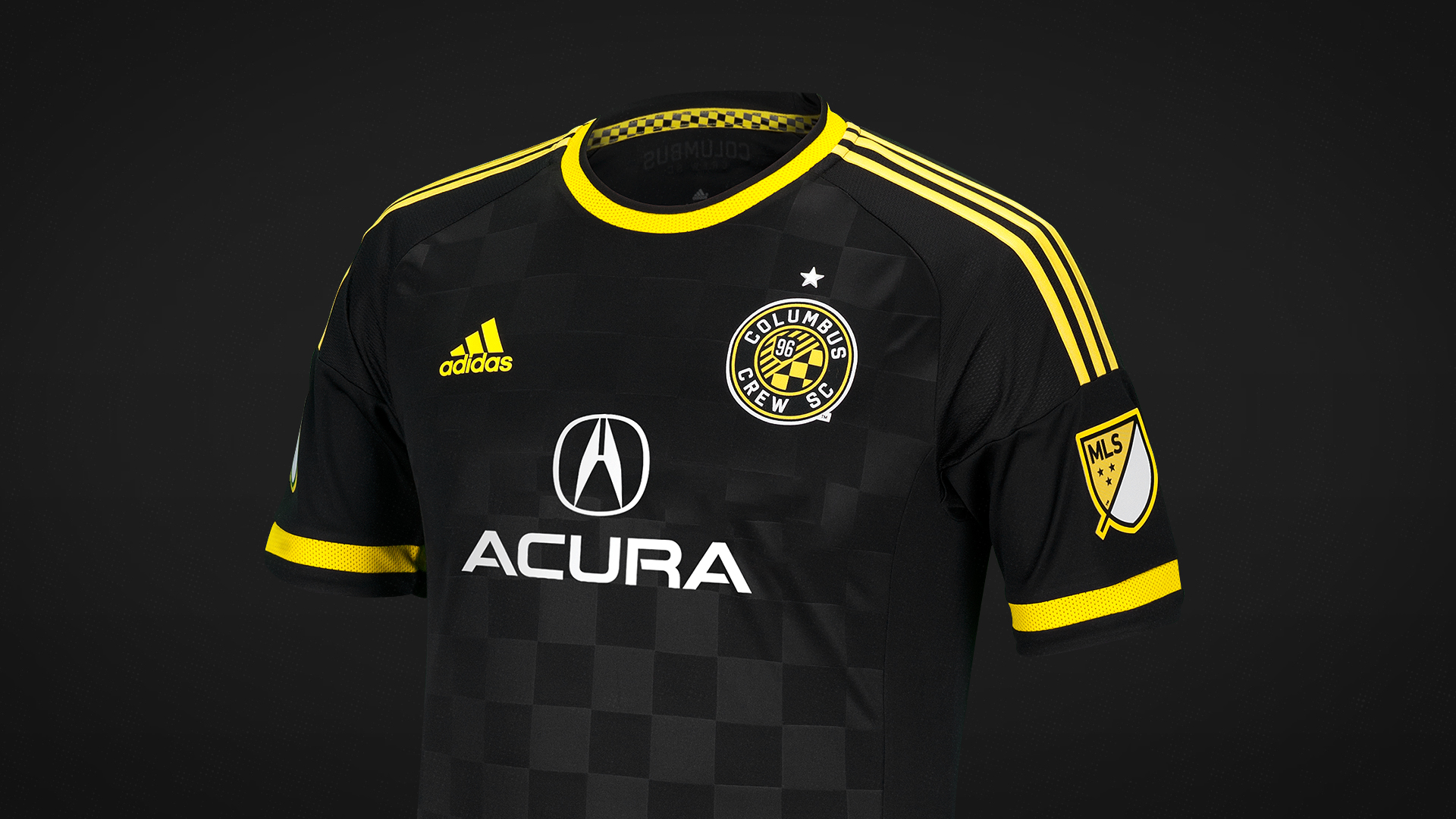 Sponsorship is first-of-its-kind, exclusive branding deal for Acura, and marks the largest brand activation in Crew SC history
Acura branding on front panel of jersey for 2017, 2018 and 2019 seasons
Acura becomes Official Automotive Partner of Columbus Crew SC
Acura will serve as the Official Jersey Sponsor and Official Automotive Partner of Major League Soccer's Columbus Crew SC. The announcement was made today at the home of Crew SC, MAPFRE Stadium in Columbus, alongside five Acura vehicles built in Ohio: the Acura NSX, ILX, TLX, RDX and, joining the made in Ohio lineup this spring, the MDX. The Acura sponsorship of Crew SC is a first-of-its–kind, exclusive partnership for the brand, and the single largest annual business deal in the club's history.
"As the home for the development and production of the majority of Acura vehicles, Central Ohio is a very special and important region for the Acura brand and our associates," said Jon Ikeda, vice president & general manager of Acura. "We look forward to our new partnership with Columbus Crew SC, and to working together to take the soccer experience in Ohio to the next level."
"The prestige of the Acura brand and the company's unwavering commitment to Central Ohio are powerful forces we are now honored to proudly stand alongside," said Crew SC President of Business Operations Andy Loughnane. "Acura and Columbus Crew SC are both committed to positively impacting our community, and this landmark partnership represents the collaborative capabilities of two brands that firmly believe in Ohio."
With manufacturing operations based in Marysville and East Liberty, Ohio along with R&D facilities in Raymond, Acura's partnership with Crew SC will support the Central Ohio community with programming and employee engagement benefits for the company's 10,000+ workforce. The partnership will showcase the automaker's commitment to Ohio, marking Acura's first-ever exclusive partnership in the Columbus area and first global soccer jersey sponsorship for the brand.
Acura: Official Jersey Sponsor of Columbus Crew SC
As Official Jersey Sponsor of Crew SC, all authentic and replica jerseys, including those worn by the First Team and those sold at retail, will prominently incorporate the iconic Acura logo. Crew SC are set to wear Acura-branded jerseys for all competitions, including all Major League Soccer, Lamar Hunt U.S. Open Cup, and friendly matches, debuting with Crew SC's first match on March 4 when Columbus hosts the Chicago Fire at MAPFRE Stadium.
Official Vehicle Partnership Elements
Acura's presence throughout Crew SC's season includes:
Exclusive branding on Crew SC First Team jersey worn by players in all professional competitions
Exclusive branding on all Crew SC First Team authentic and replica jerseys produced for global retail outlets
Significant stadium presence including multiple vehicle displays, main scoreboard, exterior stadium and static field level signage
Player appearances
Television and radio broadcast advertising
Social and digital marketing presence
Opportunities for in-dealership activations
About Acura
Acura is a leading automotive luxury nameplate that delivers Precision Crafted Performance, an original approach to technology and design that creates a new driving experience.
The Acura lineup features six distinctive models – the RLX premium, luxury sedan, the TLX performance luxury sedan, the ILX sport sedan, the 5-passenger RDX luxury crossover SUV, and the seven-passenger Acura MDX, America's all-time best-selling three-row luxury SUV. Last spring, Acura launched the next-generation, electrified NSX supercar as a new and pinnacle expression of Acura Precision Crafted Performance.
About Honda in Ohio
This is the 40th anniversary of the announcement that Honda would begin building products in Ohio (1977) Honda of America Mfg., Inc. (HAM) was the first manufacturing operation established by Honda in America, with production of motorcycles beginning in Marysville, OH in 1979. HAM began auto production in 1982, the first Japanese automaker to build cars in the U.S. Honda R&D Americas, Inc. established the Ohio Center in 1985, with product development beginning in the late 1980s, leading to the 1991 Honda Accord Wagon.
In 1995, production began of the U.S.-developed 1997 Acura CL, the first Acura vehicle developed and built in America. Since that time, multiple Acura vehicles have been developed and produced in Ohio1. In 2017, with the startup this spring of Acura MDX production at the East Liberty Auto Plant, five of Acura's six models will be built in Ohio, including the Acura ILX and TLX sedans, the Acura RDX and MDX sporty utility vehicles and the NSX supercar.
About Columbus Crew SC
Columbus Crew SC (Soccer Club) is the first club in Major League Soccer and in 2015, Crew SC was crowned MLS Eastern Conference Champions in the organization's 20th season. Owned and operated by Precourt Sports Ventures (PSV), it won its first MLS Cup championship in 2008 and also won the 2002 Lamar Hunt U.S. Open Cup as well as MLS Supporters' Shield titles in 2004, 2008 and 2009. The 2017 campaign is the Black & Gold's 19th season at historic MAPFRE Stadium – the first soccer-specific stadium in the United States – where the club set single-season sellout records and hosted the 2015 MLS Cup. The club was purchased by PSV on July 29, 2013 as part of the privately held investment and management firm's sports and entertainment business enterprise.
# # #
1 Acura products are produced using domestic and globally sourced parts
Twitter
Error: You currently have access to a subset of Twitter API v2 endpoints and limited v1.1 endpoints (e.g. media post, oauth) only. If you need access to this endpoint, you may need a different access level. You can learn more here: https://developer.twitter.com/en/portal/product