News
March 17, 2016
More Than Half of Acura's U.S. Vehicle Sales in Brand's 30-year History Have Been Made in North America
Mar 17, 2016 – TORRANCE, Calif. Acura marks twenty years of U.S. production in 2016 More than 98 percent of Acura models made in...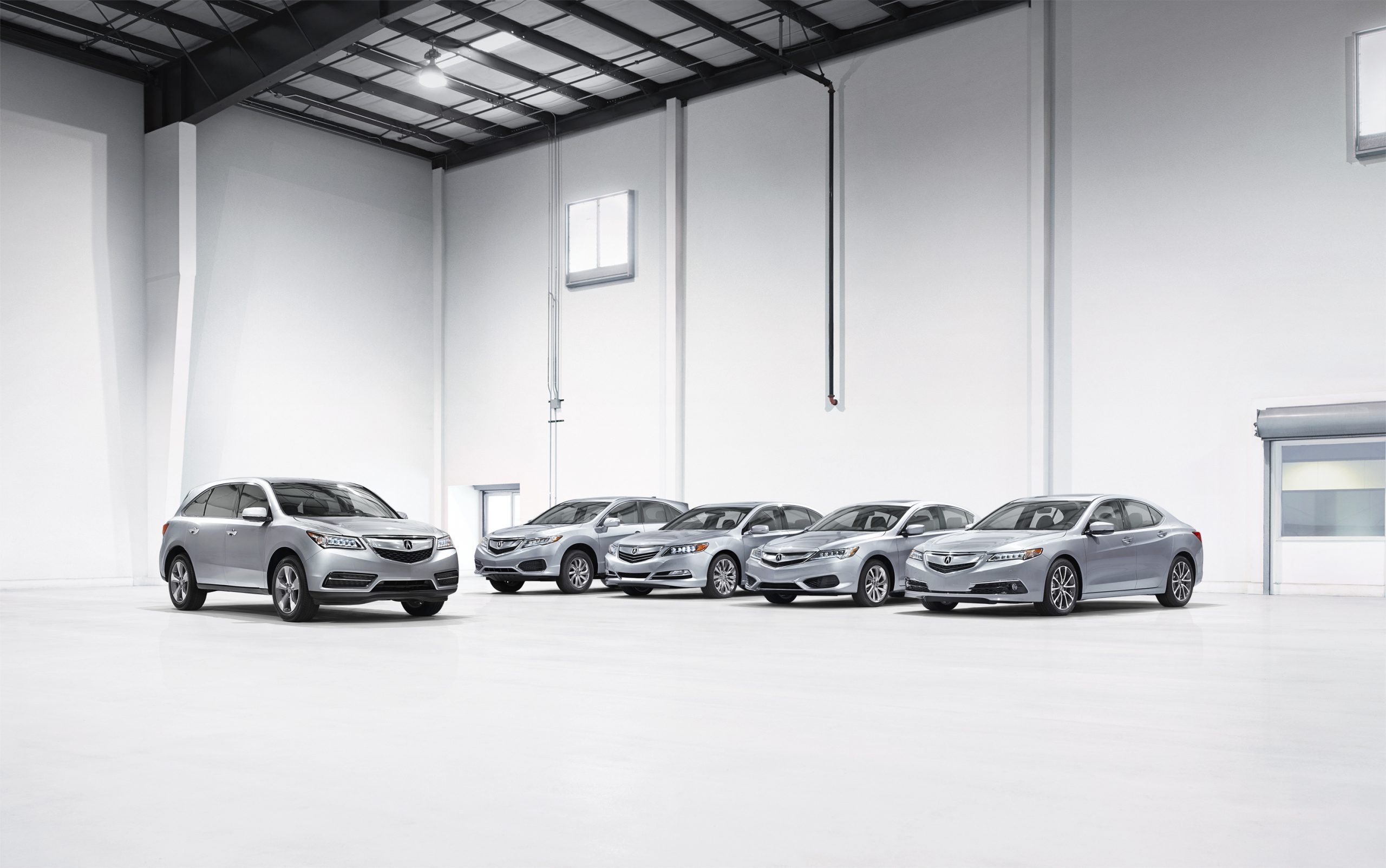 Mar 17, 2016 - TORRANCE, Calif.
Acura marks twenty years of U.S. production in 2016
More than 98 percent of Acura models made in America in 2015
With Acura set to mark its 30th anniversary on March 27, 2016, the Acura brand today announced that more than 50 percent of the brand's cumulative sales since the brand's inception in 1986 have been made in North America.
Acura vehicles were first produced in the region in February 1996 (1997 Acura CL Coupe) at the East Liberty, Ohio auto plant, making Acura the first international luxury nameplate to manufacture automobiles in America. Since then, Acura has made more than 2.6 million cars and SUVs in North America on cumulative U.S. sales of 4.2 million vehicles.
"Acura was born in America 30 years ago and its U.S. roots run very deep with many significant vehicles developed and built in this region," said Tom Shoupe, executive vice president and COO of Honda of America, Mfg., Inc. "Our manufacturing teams are proud to have played such a large role in the history of the Acura brand and with serial production of the NSX about to begin, our associates are more focused than ever on delivering precision crafted performance to our Acura customers."
The 2017 Acura NSX is set to become the fourth Acura vehicle built exclusively in America, to be produced at the new, dedicated Performance Manufacturing Center (PMC) in Marysville, Ohio, with a unique blend of human craftsmanship and advanced technology. With trial production nearly complete and serial production scheduled to begin this spring, this world-class manufacturing facility employs groundbreaking techniques in weld, body construction, body painting, final assembly and quality confirmation to ensure the highest levels of precision and craftsmanship. Further, the NSX's 3.5-liter twin-turbocharged V-6 engine is hand assembled by master builders at the nearby Anna, Ohio engine plant.
Acura produces the ILX and TLX sedans and the RDX five-passenger SUV in Ohio, and the MDX seven-passenger luxury SUV in Alabama. Starting in 2017, the Acura MDX will be dual sourced from the company's Lincoln, Alabama and East Liberty, Ohio plants. The Alliston, Ontario plant in Canada also formerly built Acura vehicles, including the first generation of the Acura MDX.
Since developing the 1997 Acura CL Coupe, a number of Acura models have been designed and developed with leadership from the company's North American R&D operations, including the current Acura TLX, all three generations of the Acura MDX and the 2017 Acura NSX.
Acura products are built using domestic and globally sourced parts.
For More Information
Consumer information is available at www.acura.com. To join the Acura community on Facebook, visit facebook.com/Acura. Additional media information including pricing, features and high-resolution photography is available at acuranews.com/channels/acura-automobiles.
About Acura
Acura is a leading automotive luxury nameplate that delivers Precision Crafted Performance through advanced product design and innovative technologies. On March 27, 2016, Acura will celebrate the 30th anniversary of its launch as the first luxury nameplate from a Japanese automaker. Nearly 98 percent of the products Acura sold in America in 2015 were built in America using domestic and globally sourced parts.
The Acura lineup features five distinctive models – the RLX luxury flagship sedan, the TLX performance luxury sedan, the ILX sport sedan, the 5-passenger RDX luxury crossover SUV, and the seven-passenger Acura MDX, America's all-time best-selling three-row luxury SUV. This spring, Acura will launch its next-generation, electrified NSX supercar as a new and pinnacle expression of Acura Precision Crafted Performance
# # #
Twitter
Error: Could not authenticate you.