News
April 21, 2016
Honda Associate Honored as Leading Woman in Manufacturing
Jan Gansheimer receives a 2016 STEP Ahead Award Apr 21, 2016 – MARYSVILLE, Ohio Jan Gansheimer, who has worked in a number of key...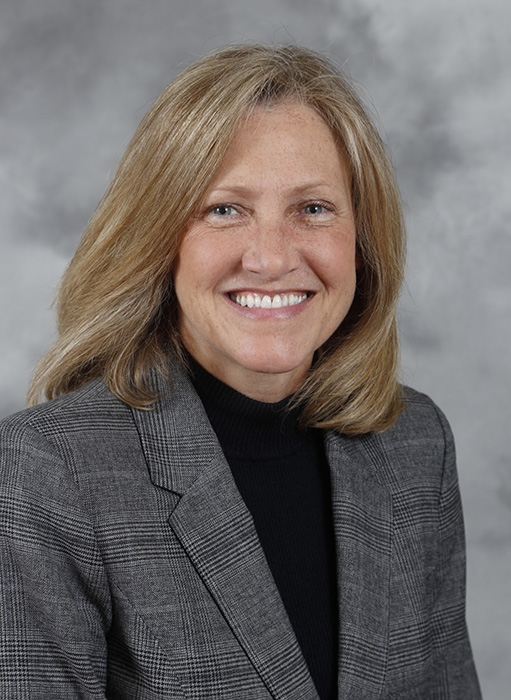 Jan Gansheimer receives a 2016 STEP Ahead Award
Apr 21, 2016 - MARYSVILLE, Ohio
Jan Gansheimer, who has worked in a number of key manufacturing roles during her career at Honda in Ohio, was honored Thursday, April 21 at the 2016 STEP Ahead Awards in Washington, D.C., for her work to advance the footprint of women in the manufacturing industry.
The STEP (Science, Technology, Engineering and Production) awards, an initiative of The Manufacturing Institute, recognize women in manufacturing who encourage other women and mentor and support the next generation of female talent to pursue manufacturing careers. Women represent 47 percent of the labor force but only 27 percent of the manufacturing workforce.
"I love the variety that manufacturing offers at Honda because it provides the opportunity to create, to solve problems and to work constantly to improve products for the customer," said Gansheimer, who was recently named Assistant Vice President of Human Resources for Honda North America, Inc. "I'm honored to be recognized for supporting an industry that has significantly impacted my life and is so important to the fabric of the country."
Gansheimer's career at Honda started in 1986 as a production associate at the Marysville Auto Plant and has advanced steadily through a variety of positions with increasing responsibility. This includes serving as a staff engineer at the East Liberty Auto Plant, manager of the North American Support and Development group in the Purchasing Division, plant manager of the Marysville Motorcycle Plant, division manager of the Purchasing Division and AVP of plant operations for Honda of America Mfg., Inc. Gansheimer began her current position in February 2016.
Honorees at the gala were recognized for advancing STEP's initiative to create awareness for manufacturing as the most advanced, high-tech industry in the U.S., as well as for advocating for education and job training policies that strengthen the U.S. manufacturing workforce.
About Honda in North America
Honda established operations in America in 1959 and now employs more than 40,000 associates in its North American sales, R&D and manufacturing operations with total capital investment in North America exceeding $22 billion.
Based on its longstanding commitment to "build products close to the customer," Honda operates 18 major manufacturing facilities in North America producing a wide range of Honda and Acura automobiles, automobile engines and transmissions, Honda all-terrain vehicles, power equipment products, such as lawn mowers, mini-tillers and general purpose engines, and the HondaJet advanced light jet.
Eight Honda auto plants in the region, including four in the U.S., have the capacity to produce 1.92 million automobiles each year. In 2015, more than 99 percent of the Honda and Acura automobiles sold in the U.S. were produced in North America. Those plants today manufacture 12 different models, including five passenger cars and seven light trucks using domestic and globally sourced parts. A fifth U.S. auto plant, the Performance Manufacturing Center in Marysville, Ohio, will soon begin production of the next generation Acura NSX supercar. Honda also operates 14 major research and development centers in the U.S. with the capacity to fully design, develop and engineer many of the products Honda produces in North America.
# # #
Twitter
Error: You currently have access to a subset of Twitter API v2 endpoints and limited v1.1 endpoints (e.g. media post, oauth) only. If you need access to this endpoint, you may need a different access level. You can learn more here: https://developer.twitter.com/en/portal/product