News
February 13, 2019
Honda Associate Uses Pilot's License to Serve Critically Ill Patients
Feb 13, 2019 – GREENSBORO, N.C. Ashley Hayes let her career at Honda Aircraft Company lead to a passion for aviation outside of work as...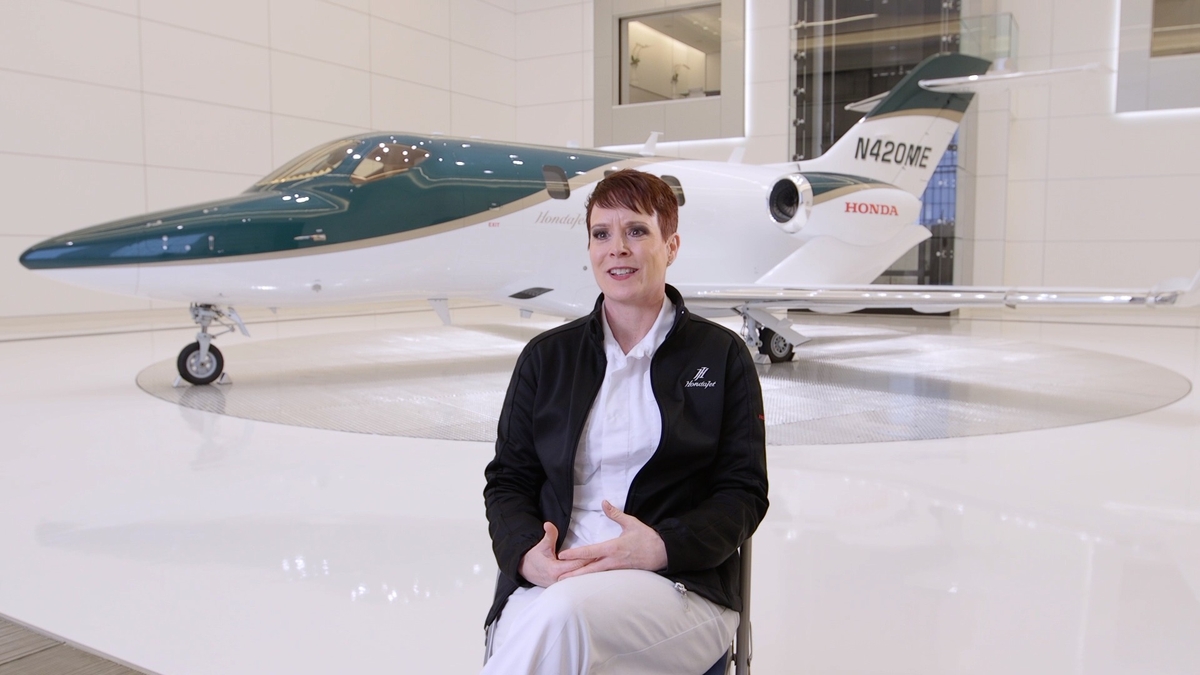 - GREENSBORO, N.C.
Ashley Hayes let her career at Honda Aircraft Company lead to a passion for aviation outside of work as well. Becoming a pilot, Hayes then incorporated her new skill into a unique way to support organizations serving the critically ill.
"I always thought it might be cool to fly, but I hadn't considered piloting an aircraft until I got to Honda Aircraft and watched one being built," said Hayes, who is featured in the latest installment of the 
What Makes a Honda is Who Makes a Honda 
video series. "I thought, If I can learn how to fly one, maybe I can help build one better," she said.
Women represent only six percent of aircraft pilots in America, but that didn't deter Hayes. She approaches new challenges with passion and drive, whether it is getting her private pilot's license or using that license to support community organizations in her local community.
"Being a pilot is an awesome career for women to get into, because there's such a need for pilots," said Hayes. She currently works in technology operations where she supports production of the HondaJet.
Hayes volunteers for several organizations including Angel Flight, which helps transport critically ill patients to medical appointments at no charge.
"That's just what we do at Honda. We take care of each other and we take care of our community," said Hayes.
The
 Who Makes a Honda
 video series focuses on Honda associates exemplify the company's commitment to The Power of Dreams, a global theme that encourages Honda associates to conceive ideas that will create new value for customers and society and then show the determination required to bring those dreams to life. In addition, the video series spotlights the inspiring efforts of Honda associates in their work and in the community.
The 
Who Makes a Honda
 video featuring Ashley Hayes can be viewed on Honda's YouTube channel at 
https://youtu.be/ei6qMc7nt5g
.
Honda Corporate Social Responsibility
Honda seeks to be a company that society wants to exist, creating products and technologies that improve the lives of people while minimizing the environmental impacts of its products and business operations to ensure a sustainable future.
Honda also is committed to making positive contributions to the communities where it does business, conducting socially responsible business practices and promoting diversity in its workforce. From Honda's involvement in STEM education and Historically Black Colleges and Universities (HBCU) to its support of pediatric brain tumor research and volunteer efforts by Honda associates, including environmental clean-up activities, Honda believes in giving back to the communities where its associates live and work. Learn more at 
http://csr.honda.com/
Twitter
Error: Could not authenticate you.