News
June 15, 2017
Honda Honors Indirect Procurement Suppliers In Ohio and Indiana
Jun 15, 2017 – COLUMBUS, OH Honda honored 15 suppliers that provide indirect products and services to five Honda manufacturing plants in Ohio and...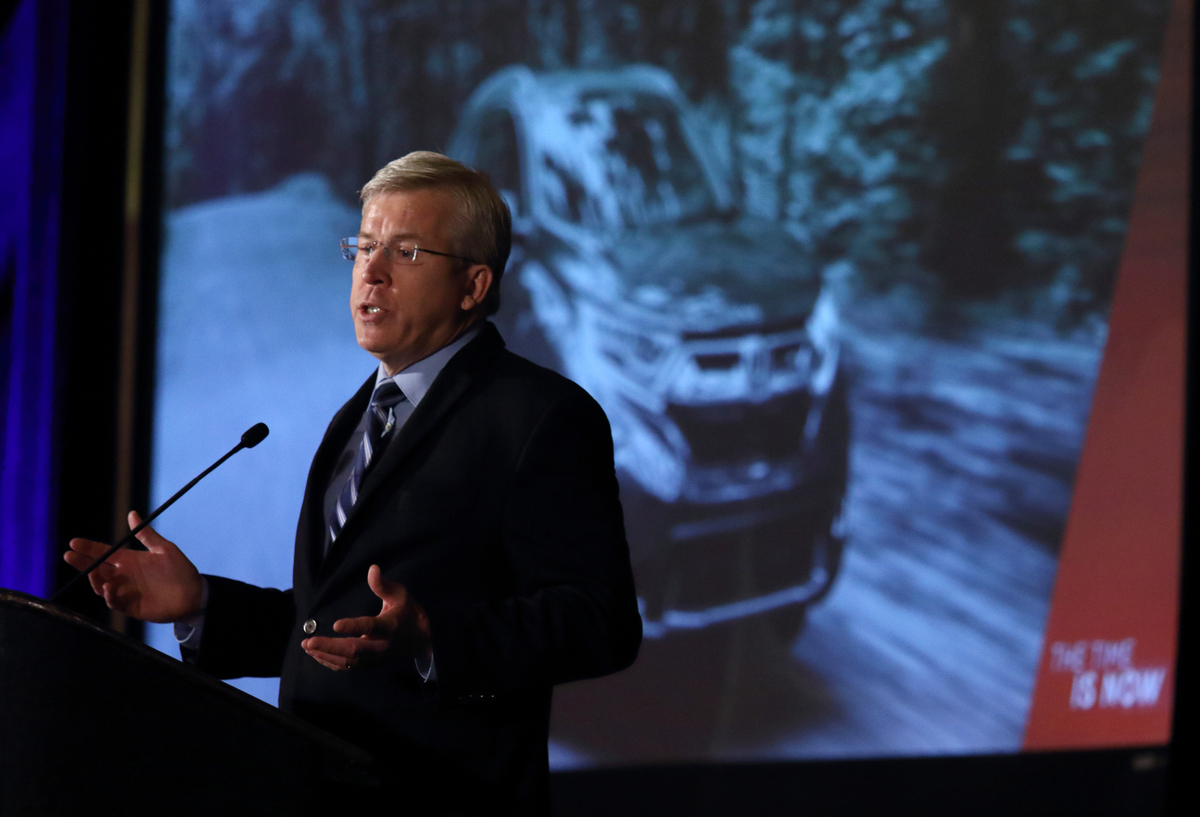 - COLUMBUS, OH
Honda honored 15 suppliers that provide indirect products and services to five Honda manufacturing plants in Ohio and Indiana and corporate operations at Honda North America, Inc. yesterday at its annual Honda Indirect Procurement Supplier Conference.
Award winners provided products and services for auto plants in Marysville and East Liberty, Ohio, and Greensburg, Ind. North American Indirect Procurement also supports operations of Honda's engine plant in Anna, Ohio, its transmission plant in Russells Point, Ohio and Honda North America in Marysville, Ohio.
Unlike suppliers that provide parts and materials for the mass production of Honda products, the more than 5,000 suppliers categorized as "indirect procurement" support Honda plants by providing a wide variety of equipment, products and services that support business operations and the manufacturing of automobiles, as well as their engines and transmissions. These companies include local and national companies, with many growing along with the expansion of Honda's automobile manufacturing in North America since the company began U.S. auto production at the Marysville Auto Plant in 1982.
Tom Lake, vice president of Purchasing at Honda North America, provided suppliers with an overview of the current business climate and the dynamic conditions driving the industry. "Our business is changing rapidly and this includes our procurement strategies," Lake said. "You may see yourself as a local company but I encourage you to think more broadly about your role and what it will mean to support our business. This is key to our future together."
The 15 award-winning suppliers were honored for achievements in the categories of Special Recognition, Outstanding Value, Performance Excellence and Supplier of the Year at a ceremony at the Hyatt Regency in Columbus, Ohio.
Monica Oliverio, manager of the North American Indirect Procurement Department at Honda North America, also talked to suppliers about the evolving business conditions and a need for new approaches to navigate change.
"Our approach to looking at our suppliers as valued partners won't change," Oliverio said. "But how we go about our business must change if we are to adapt to the competitive environment and the needs of our customers."
Indirect purchasing for business and manufacturing operations in Indiana and Ohio, which included more than 3,000 suppliers, totaled $2.27 billion for calendar year 2016.
About Honda
Honda began its operations in Los Angeles, California, in 1959. Today, Honda companies in America represent a cumulative investment of more than $17 billion and employ more than 30,000 associates in the design, development, manufacturing, marketing, financing and servicing of Honda and Acura automobiles, Honda powersports products, Honda power equipment products and the HondaJet advanced light jet and GE-Honda HF 120 jet engines.
Honda has been producing products in America for more than 37 years using domestic and globally sourced parts and currently operates 12 major manufacturing facilities in the U.S., including five auto plants. Honda also operates 16 major research and development centers in the U.S. with the capacity to fully design, develop and engineer many of the products Honda produces in North America. In 2016, more than 68 percent of all Honda and Acura automobiles sold in the U.S. were made in America, more than any other major automaker except one.
2017 Honda Indirect Procurement Supplier Awards
Supplier of the Year
Representing Best of the Best, these suppliers outperform all of the others in the key business characteristics that encompass Quality, Cost, Delivery (QCD), as well as Safety and Service
Mitsubishi Electric Automation, Inc. - Vernon Hills, IL 
Special Recognition
This award highlights specific initiatives or out of the ordinary contributions by a supplier.
PakFab Engineered Solutions - Cambridge, ON
ORBIS Corporation - Oconomowoc, WI
Outstanding Value
Given to suppliers providing the most value to Honda by recognizing the Total Cost of Ownership (TCO). These suppliers provide their competitive advantage to Honda and deliver value and innovation through cost reductions, projects and services.
Atlas Industrial Contractors, Inc.- Columbus, OH
Production Design Services, Inc. - Dayton, OH
McAuliffe's Industrial LLC - Marysville, OH
Aramark Uniform Services -  Burbank, CA
Advanced Design Solutions - Middletown, OH
Sprint Data Services - Overland Park, KS
Saba Software, Inc. - Redwood Shores, CA
Performance Excellence
Recognizes suppliers for meeting or exceeding performance standards within their categories, including meeting Quality, Cost & Delivery targets and service expectations.
Mitsubishi Electric Automation, Inc. - Vernon Hills, IL
IBC Industrial Supply Plus, Inc. - Marysville, OH
RFG / MPW Environmental & Facility Services - Hebron, OH
GEP - Clark, NJ
Creative Techniques, Inc. - Lake Orion, MI
ePlus Inc. - Herndon, VA
# # #