News
June 10, 2019
Honda Honors its Top U.S. Power Equipment Suppliers
Jun 10, 2019 – SWEPSONVILLE, N.C. As Honda Power Equipment Mfg., Inc. (HPE) prepares to celebrate its 35th anniversary of making power equipment products in...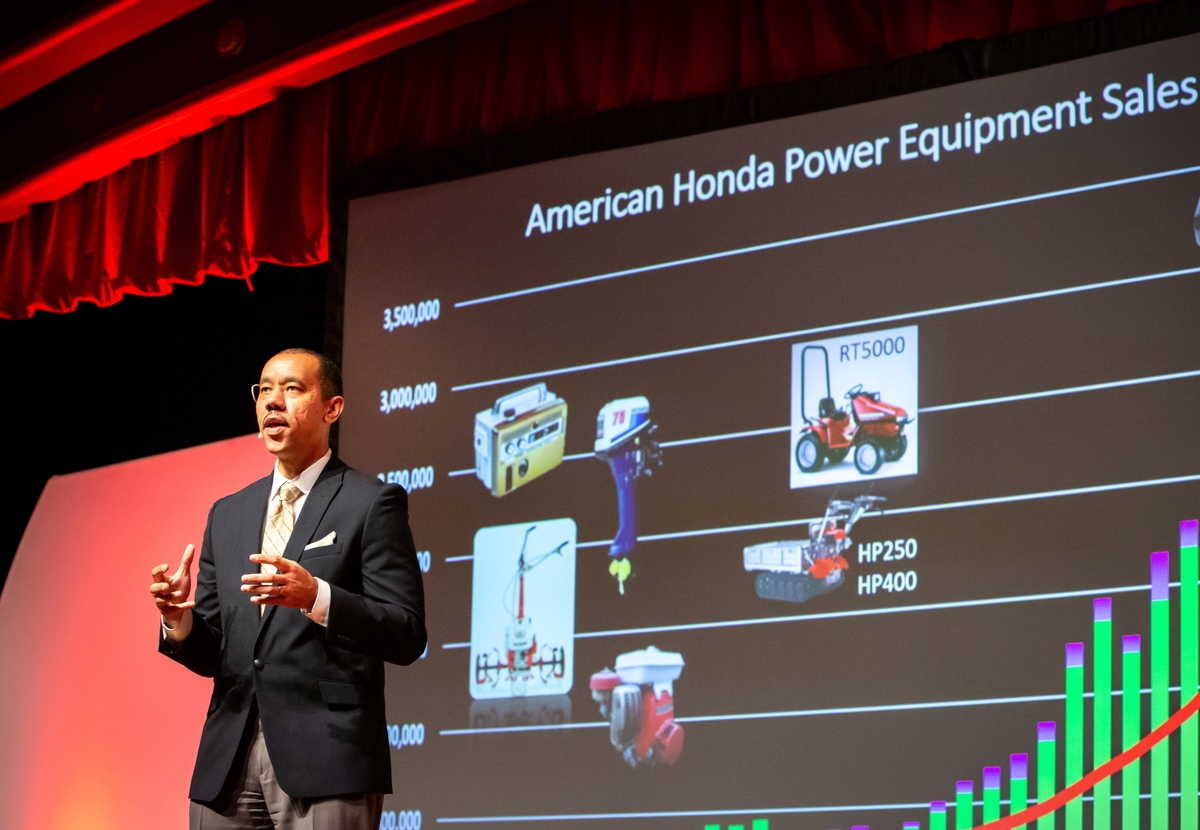 - SWEPSONVILLE, N.C.
As Honda Power Equipment Mfg., Inc. (HPE) prepares to celebrate its 35th anniversary of making power equipment products in the U.S. this August, the company honored 19 of its parts and material suppliers for excellence at the 2019 Honda Power Equipment Supplier Conference in Greensboro, N.C. In 2018, HPE purchased more than $227 million in parts and materials from 158 OEM suppliers, supporting sales of more than 3 million Honda power equipment products in North America.
HPE has the annual capacity to produce more two million Honda general-purpose engines and 400,000 finished products, including Honda lawn mowers, snow throwers, string trimmers, mini-tillers and generators at its plant in Swepsonville, N.C. HPE started building products in 1984, the third Honda manufacturing plant in America, with cumulative production now topping 37 million products for Honda customers in the U.S. and around the world.
Today, many Honda power equipment products are developed in Haw River, at the Honda R&D Americas, Inc. North Carolina Center, located adjacent to HPE.
"Over the past 35 years, Honda Power Equipment and our suppliers in America have worked together to create over 37 million products that have made people happy through technology," said Shane McCoy, HPE senior vice president. "Looking to the future, we will continue to help make people's lives better through the products made by our team of Honda associates in North Carolina."
Honda honored suppliers for outstanding achievement in the categories of quality and on-time delivery. Six suppliers won awards in both categories.
About Honda Power Equipment
Honda markets a complete range of outdoor power equipment, including outboard marine engines, general-purpose engines, generators, lawn mowers, pumps, snow blowers, tillers and trimmers for commercial, rental and residential applications. Learn more at: 
https://powerequipment.honda.com.
40 Years of Honda Manufacturing in America
Honda will mark its 40th anniversary of manufacturing products in America in Sept. 2019. Honda was the first Japanese automaker to produce products in America, beginning with motorcycles in 1979, followed by the start of automobile production in Marysville, Ohio, on Nov. 1, 1982.
Over the course of four decades, Honda has steadily grown its manufacturing capabilities in the region. The company now employs more than 25,000 associates at 12 plants in America with the capacity to produce more than one million automobiles, three million engines, 400,000 power equipment products and 330,000 powersports products each year, using domestic and globally sourced parts. In 2018, nearly two-thirds of all Honda and Acura automobiles sold in the U.S. were made in America.
Honda also manufactures the HondaJet and GE Honda HF120 turbofan engines in America. Cumulatively, and has invested more than $20.2 billion in its American manufacturing capabilities, including more than $5.9 billion over the past five years. The company also works with more than 600 original equipment suppliers in America with cumulative parts purchases of nearly $400 billion over 35 years.
Twitter
Error: Could not authenticate you.