News
March 28, 2017
Honda to Invest $85 Million in Alabama Plant to Advance Production Flexibility
Mar 27, 2017 – LINCOLN, Al. Honda Manufacturing of Alabama (HMA) today announced an investment of $85 million for the first of a multi-phase...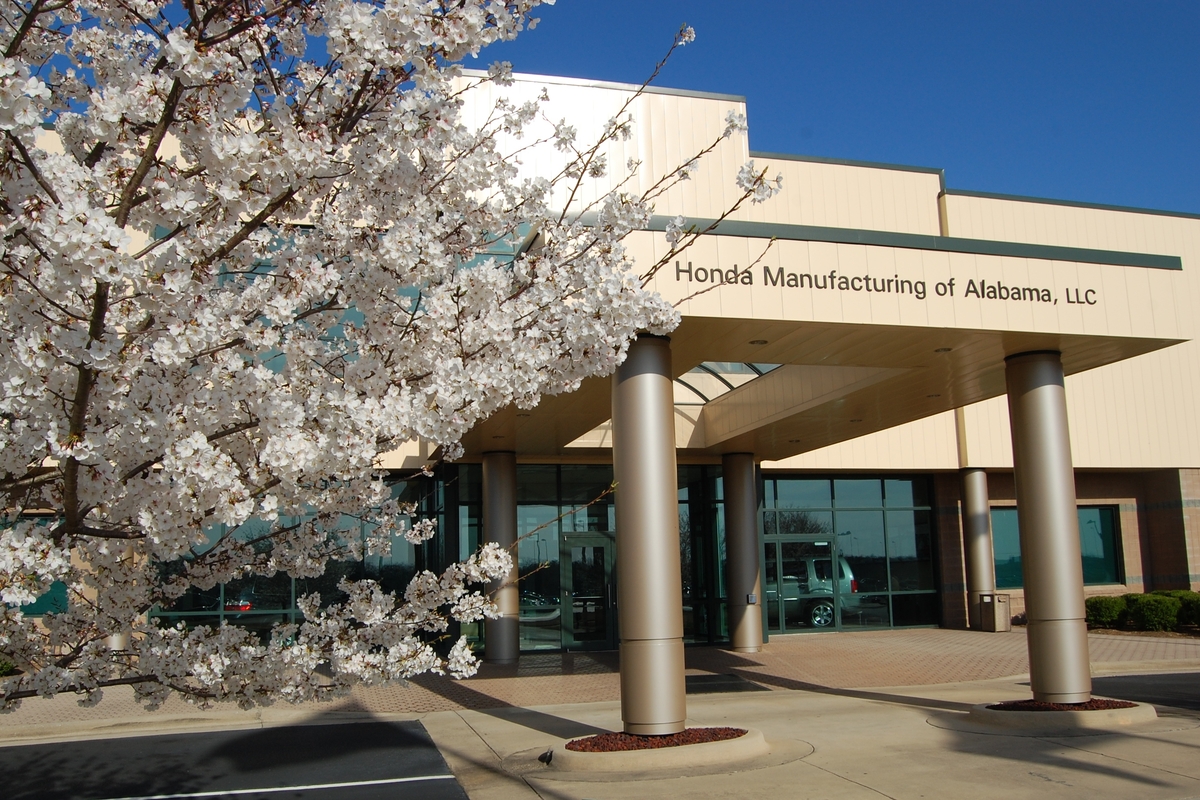 - LINCOLN, Al.
Honda Manufacturing of Alabama (HMA) today announced an investment of $85 million for the first of a multi-phase project to improve vehicle manufacturing flexibility, strengthen the logistic efficiency for future models and prepare for future technologies. HMA builds four different light truck products – with sole responsibility for production of the Honda Odyssey, Pilot and Ridgeline, as well as production of the Acura MDX.
The new investment includes a building expansion at the south end of Line 1 for HMA's vehicle assembly operations. Construction for this initial phase of the project is expected to be completed in 2018.
"This significant financial investment in our Lincoln facility will enhance Honda's manufacturing efficiency and flexibility to help us meet strong customer demand for our products and prepare us for future opportunities in our industry," said HMA President Jeff Tomko.
In addition to production of the Odyssey minivan, Pilot sport utility vehicle, Ridgeline pickup truck, and Acura MDX luxury SUV, HMA builds the V-6 engines that power each vehicle. The $2.2 billion facility employs more than 4,500 associates at its current 3.7-million-square-foot Lincoln facility, with the capacity to produce 340,000 vehicles and engines each year.
With this project, HMA's total capital investment since 2011 exceeds $750 million, including the addition of more than 450 associates in Lincoln.
Honda in America
Honda began its operations in Los Angeles, California, in 1959. Today, Honda companies in America represent a cumulative investment of more than $17 billion and employ more than 30,000 associates in the design, development, manufacture, marketing, financing and servicing of Honda and Acura automobiles, Honda powersports products and Honda power equipment products.
Honda has been producing products in America for more than 37 years using domestic and globally sourced parts and currently operates 12 major manufacturing facilities in the U.S., including five auto plants. Honda also operates 14 major research and development centers in the U.S. with the capacity to fully design, develop and engineer many of the products Honda produces in North America. In 2016, more than 68 percent of all Honda and Acura automobiles sold in the U.S. were made in America, more than any other major automaker except one.
# # #
Twitter
Error: Could not authenticate you.