News
June 22, 2017
Honda R&D Americas Earns 2017 Corporate Caring Award
Jun 22, 2017 – COLUMBUS, Ohio Honda R&D Americas, Inc. (HRA) was selected as the Benefactor of the Year at last night's Columbus Business...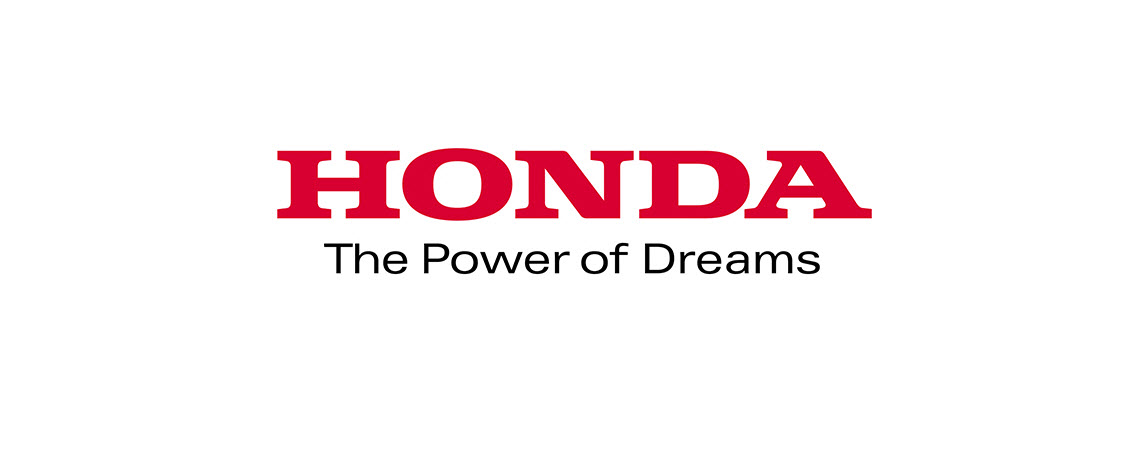 - COLUMBUS, Ohio
Honda R&D Americas, Inc. (HRA) was selected as the Benefactor of the Year at last night's Columbus Business First 2017 Corporate Caring Award ceremony for its philanthropic efforts with nonprofit organizations in Central Ohio. HRA was selected from among a record 54 finalists for the publication's highest honor.
COSI (the Center of Science and Industry) nominated HRA based on their partnership that led to the creation of the Meet the Innovators exhibit that debuted in 2016. Teams from COSI, Honda and the PAST Foundation collaborated to create the exhibit that highlights STEAM (science, technology, engineering, arts and math) educational opportunities including hands-on activities and video interviews that showcase the research and development taking place at HRA's Ohio R&D center near Marysville, Ohio.
"This is a proud moment and a great honor for our Honda associates, who are the pillars of our philanthropic endeavors," said Frank Paluch, president of Honda R&D Americas. "Giving back to the communities where we live and work is an important part of our culture and we value the partnerships we have established with the many great organizations we have worked with throughout the years."
In addition to COSI, HRA partnered on events with the United Way of Union County, the Union County Community Care Train and the Cory Lunger Foundation in 2016. Volunteers from HRA also contributed their time and monetary donations to the STEAM Mentorship Program, STEAMfest, Ballet Met and the Mid-Ohio Food Bank.
"COSI was delighted to nominate Honda R&D Americas for the Corporate Caring Awards," said Dr. Frederic Bertley, president and CEO of COSI.  "The Meet the Innovators exhibit demonstrates an innovative partnership approach between a science center and a corporation that required a tremendous commitment on the part of Honda R&D Americas' employees. Honda R&D's dedication to this exhibit resulted in a fantastic interactive, fun exhibit supporting our mutual interest in strengthening science, technology, engineering, arts and math (STEAM) education in the Central Ohio community. And moreover, this collaboration drew a tight line and clear connection between how a cultural institution in Columbus, such as COSI, can expose and influence visitors to a leading corporate institution in our very own backyard.  This power of influence for Columbus and connectivity to area residents, especially aspiring kids, cannot be overstated."
HRA's community volunteer program allows HRA associates to receive paid time off while volunteering for non-profit organizations. Associates who reach 40 volunteer hours in a year can apply for a "Volunteer Grant" of $200 that is awarded to the non-profit of their choosing. HRA has about 1,600 employees in Central Ohio.
The Corporate Caring Awards Program
From its introduction in 1996, Corporate Caring has evolved into a comprehensive community initiative. The Corporate Caring Awards Program honors for-profit companies for their financial contributions, volunteer service and other contributions to Columbus' charities and nonprofit organizations.
There are five award categories in which judges choose one small, one medium and one large company. The different categories are: arts, education, environment, health and human services.
The judges also choose a Benefactor of the Year, which is designed to recognize one outstanding corporation for its overall excellence in multiple areas of service.
COSI
COSI, the Center of Science and Industry located in Columbus, Ohio, is one of the most respected science centers in the nation — engaging more than 34 million people through both on-site and off-site programs since 1964. Parents Magazine named COSI the #1 Science Center in the Country. COSI's programs and world-class experiences inspire an interest in science encouraging people to want to learn more about their world. Read more at cosi.org.
Honda R&D Americas Inc.
HRA was founded in central Ohio in 1984. HRA is responsible for creating advanced products and technologies that provide new value to Honda and Acura customers. HRA has the capability of "complete product creation" – which involves developing all-new products, starting from market and technology research and design styling through engineering design, prototype fabrication and testing, local parts procurement and support for mass production preparation. With major facilities in California, Ohio, North Carolina and Florida, HRA is engaged in the development and testing of Honda and Acura automobiles, Honda power sports and power equipment products, and is also taking a leading role in the advancement of leading-edge safety, driver assistive and environmental technologies.
# # #
Twitter
Error: Could not authenticate you.