News
March 10, 2017
New Short Film Documents Efforts to Save Sea Turtle Habitat in South Carolina; Latest in Award-Winning Honda Environmental Film Series
Mar 10, 2017 Chronicles Edisto Beach State Park's mission to save threatened loggerhead sea turtles Honda of South Carolina supports initiative to protect habitat...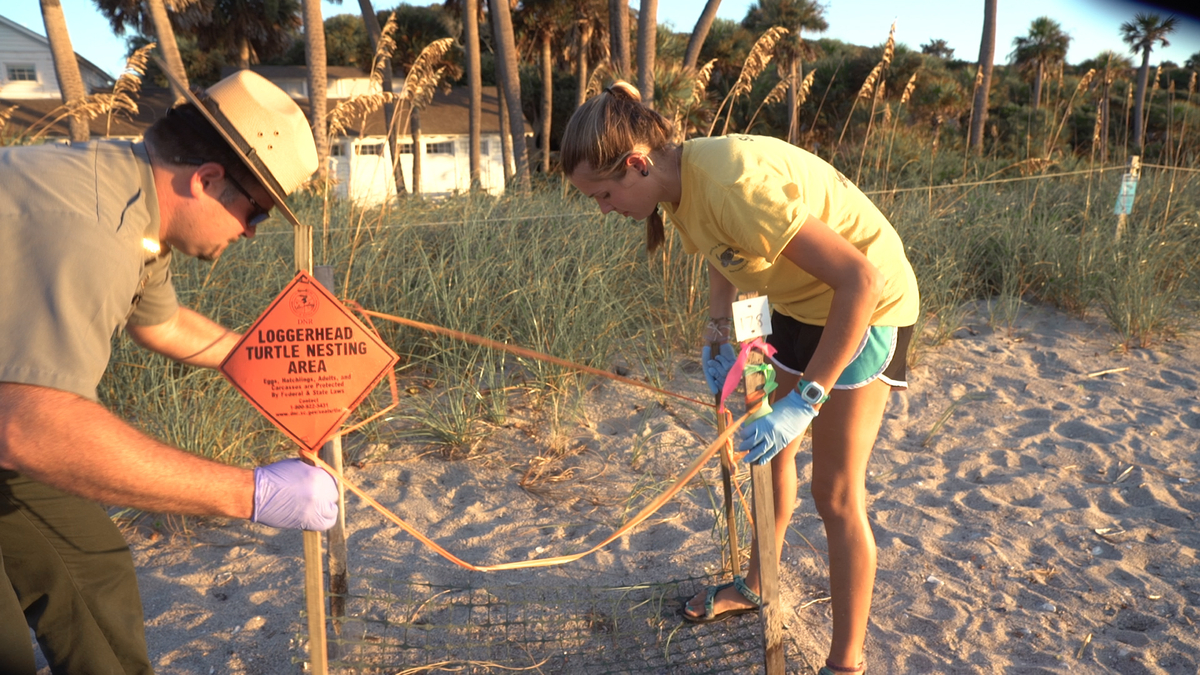 Chronicles Edisto Beach State Park's mission to save threatened loggerhead sea turtles
Honda of South Carolina supports initiative to protect habitat
TORRANCE, Calif. – As part of its ongoing efforts to support environmental initiatives in the communities where its associates work and live, Honda is highlighting a program to protect endangered loggerhead sea turtles in its new short film, "Generations: Sea Turtle Patrol of Edisto Beach State Park, SC." The film – part of the award-winning Honda Environmental Short Film Series – explores the threats facing loggerhead sea turtles and the efforts of a passionate group of state rangers, marine biologists, and volunteers to protect critical sea turtle nesting habitat at Edisto Beach State Park.
The film introduces Sea Turtle Specialist, Leah Schwartzentruber, and Park Ranger, John Greider – members of the team leading Edisto Beach State Park's sea turtle conservation program. Sea turtles are one of Earth's oldest creatures and among the most threatened due to a number of factors, including loss of habitat. The South Carolina Department of Natural Resources began monitoring nesting activities in the 1970s after seeing a precipitous decline in the number of nesting loggerhead turtles. Research shows that only about one out of 1,000 hatchlings have a chance of surviving to adulthood – making conservation efforts vital for the longevity of loggerheads.
The film documents the efforts of Edisto's Sea Turtle Patrol, following Schwartzentruber and Greider as they educate visitors, mark and protect nesting habitats, and record inventories of the hundreds of nests dotting the shoreline. Featuring footage of a 250-pound female turtle laying her eggs, and 55 days later, hundreds of baby turtles embarking on their journey to adulthood, viewers learn about the loggerhead's life cycle and what they can do to help protect this species.
"While previous films in the Honda Environmental Series have highlighted remarkable initiatives dreamed up by Honda associates, we wanted to expand the series beyond Honda's sustainability efforts," said film series producer, Marcos Frommer of Honda North America, Inc. "Honda is proud to share the story behind Edisto's Sea Turtle Patrol and support its efforts to increase sea turtle populations."
To support the conservation efforts, Honda donated its Honda Pioneer 700 and Pioneer 1000 side-by-side vehicles to Edisto Beach State Park, which enable state rangers to patrol long stretches of beach that serve as nesting habitat for loggerheads. The Pioneer 700 and 1000 are manufactured* at Honda of South Carolina Mfg., Inc. (HSC) in Timmonsville, SC.
The Honda Environmental Short Film Series has been nationally recognized for its inspiring stories of Honda associates who have dreamt up and implemented innovative ways to reduce the company's environmental impact.
Honda Supports Marine Conservation
Committed to marine conservation, Honda established the Honda Marine Science Foundation, a new initiative to address marine ecosystem restoration and the impact of humans and climate change on oceans and intertidal areas. Inspired by the Japanese concept of sato-umi – the convergence of land and sea where human and marine life can harmoniously coexist – the foundation will support science-based programs that improve and preserve coastal areas for future generations. Its first initiative is the Southern California Native Oyster Restoration Project, which is being conducted in partnership with the University of California, Santa Barbara (UCSB) Bren School of Environmental Science & Management. To learn more about Honda's environmental initiatives, visit honda.com/environment.
Honda Commitment to the Environment
Based on its vision of "Blue Skies for our Children," Honda is working to advance technologies that address society's environmental and energy concerns. Honda is targeting a 50 percent reduction in its total company CO2 emissions on a global basis by 2050, compared to 2000 levels. Honda is targeting significant growth in sales of electrified vehicles in the coming years, intending for two-thirds of global automobile sales to be electrified vehicles by 2030.
See a complete list of the environmental organizations Honda supports.
#  #  #
*Using domestic and globally sourced parts.
Twitter
Error: Could not authenticate you.