Views
November 22, 2016
Unprecedented Recall, Unprecedented Efforts
Nov 22, 2016 Never before in the long history of the automobile industry have so many vehicles been recalled for the same issue –...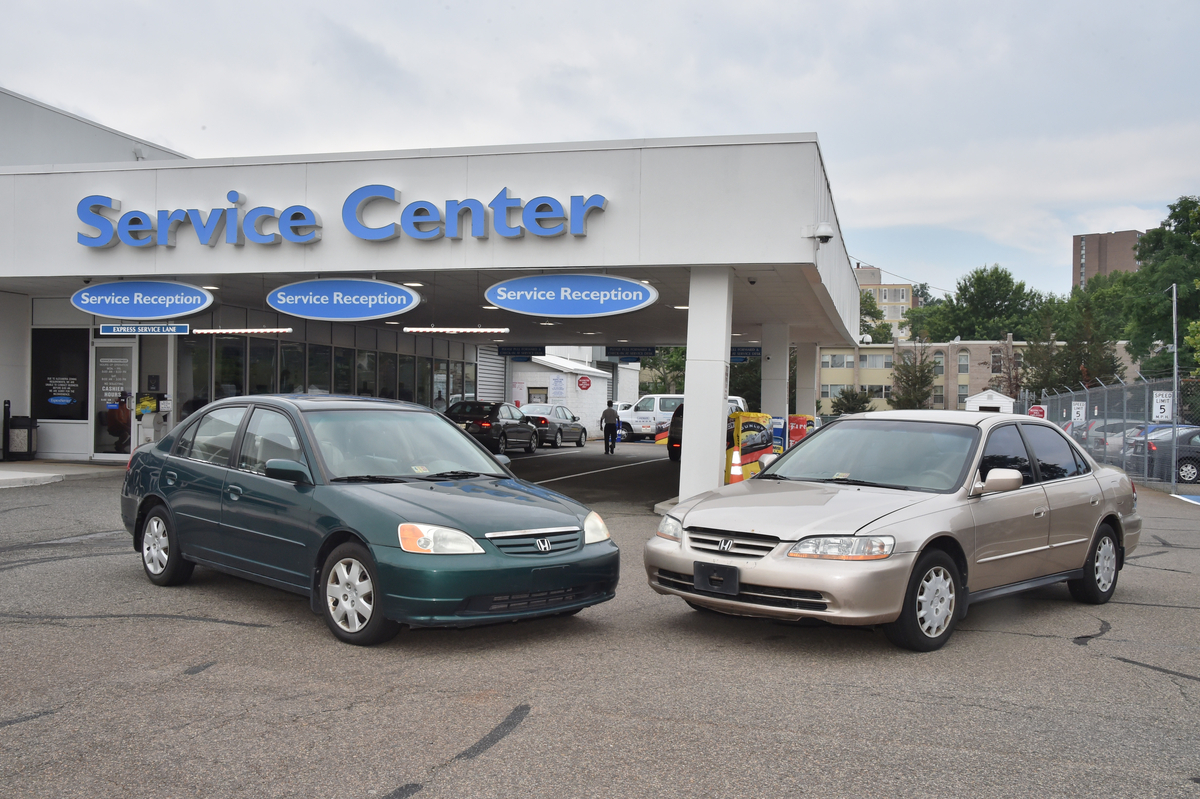 Never before in the long history of the automobile industry have so many vehicles been recalled for the same issue – the replacement of defective Takata airbag inflators. This unprecedented recall of inflators affects vehicles from 11 different automakers. This includes 10.7 million Honda and Acura vehicles, and our dealers already have replaced nearly 8 million inflators.
Although we are making steady progress, many recalled vehicles remain unrepaired. We are determined to further advance our efforts to inform owners of affected vehicles about the urgent need to seek repair, and our dealers and customer service office stand ready to address any special needs or concerns.
We care deeply about the safety of every customer. While every vehicle affected by the Takata inflator recalls must be fixed, the situation is most urgent for 2001 – 2003 Honda and Acura vehicles with "Alpha" inflators – so-called because they are found in the first vehicles to be equipped with Takata inflators containing the non-desiccated propellant ammonium nitrate. Both the National Highway Traffic Safety Administration (NHTSA) and Takata have determined that, in a crash where the driver's airbag is deployed, these inflators have an alarming rupture rate of as high as 50 percent, with ruptures capable of killing or injuring drivers and passengers.
In addition to Takata manufacturing defects, which prompted the first inflator recalls in 2008 and 2009, the passage of time and exposure to hot and humid conditions makes these older inflators particularly vulnerable to ruptures. Tragically, Honda has confirmed ten deaths due to ruptures of Takata airbag inflators, and all but two of these involved Alpha inflators.
We strongly advise our customers that these Alpha vehicles should be driven only to a dealer for an immediate repair. The repair usually takes less than an hour and is free of charge to every owner. Replacement parts for these Alpha vehicles are available now. And if a customer does not want to drive one of these vehicles to the dealer for repair, Honda will come and retrieve it, and offer the customer a free loaner or rental car until their vehicle is repaired.
Due to the age of these Alpha vehicles, most have been sold or passed on to a second, third or fourth owner. In many cases, these new owners do not have a service relationship with Honda or any of our dealers. Without that direct relationship, we must use available public records to identify current owners, making it difficult to find them and get them to one of our dealers to complete the repair.
We know from research and analysis that the repair completion rate for a vehicle declines as it gets older and passes from owner to owner.  Traditional recall completion rates are up to 80 percent for vehicles in the first year of ownership, but decline to around 33 percent in the 9th and 10th year of ownership. The Alpha vehicles have been on the road for up to 15 years.
Because of the enormous efforts by Honda and our dealers to increase awareness and repair customer vehicles, our overall repair rates for the Takata recall are well above the industry average.  Specifically, for Alpha vehicles, Honda is at 72%.  But that leaves 296,000 Alpha vehicles that still need to be repaired.
This has led us to further accelerate our outreach efforts. We are working to refine ownership data on these older cars in order to find and contact these hard-to-reach customers. We also are using targeted communications that will help us better communicate with these Alpha customers.
Our Parts and Service Division continues to make intensive efforts to reach owners of Alpha vehicles. As one example, our call center in Chino, Calif. has been doubled in size in order to make targeted calls and respond to customer inquiries, and is now operating seven days a week. We have over 100 people dedicated just to Alpha VIN outreach.
Our dealers continue working very hard as well. In recent months, Honda and Acura dealers have replaced upwards of 20,000 Takata airbag inflators a day.
A number of Honda associates also are making a passionate effort to support the recall. Their efforts include a grassroots campaign in which Honda associates place printed information cards on the windshield of affected vehicles, informing them how to check their vehicle for the recall, and urging them to get any affected vehicle repaired.
We experimented with door-to-door outreach and found favorable results.  As a result, we are in the process of adding over 100 people to our field operations to begin door-to- door outreach throughout the United States.  And we have partnered with the Boy Scouts of America and students at California State University Long Beach to help reach and motivate owners of Alpha vehicles to seek recall repairs.
This fall, Honda collaborated with the Florida Department of Highway Safety and Motor Vehicles in an unprecedented joint project to connect with Alpha vehicle owners in Florida, one of the states recognized for its heat and humidity. This included working with English and Spanish news media in Florida to focus more attention on this issue and motivate customers to get their cars repaired.
We even used our 2016 Civic Tour concert series featuring popular singers Demi Lovato and Nick Jonas to reach young people who might be driving an Alpha vehicle by displaying a recall notification message on video boards at concert venues.
Ultimately, and over the long term, Honda believes that the best solution to the problem of motivating customers to complete recall repairs is to require that any outstanding safety recall be completed before a vehicle can be registered in a state. This would increase the completion rates for all safety recalls and undoubtedly save lives.  But this is a longer term solution, and these Alpha vehicles demand our immediate attention and determined efforts.
So, at Honda, we are committed to taking additional measures, and seeking new solutions that we can pursue in the days ahead to locate the owners of Alpha vehicles and complete the replacement of the defective inflators. The safety of our customers remains our top priority, and we will not rest until this matter is fully resolved.
Bruce Smith
Senior Vice President
Parts, Service, Technical, Export and Auto Operations American Honda Motor Co., Inc.
Twitter
Error: You currently have access to a subset of Twitter API v2 endpoints and limited v1.1 endpoints (e.g. media post, oauth) only. If you need access to this endpoint, you may need a different access level. You can learn more here: https://developer.twitter.com/en/portal/product