March 22, 2017
Honda Ridgeline Field Restoration in Houston Enables Little Leaguers® to Take the Field
Mar 21, 2017 – TORRANCE, Calif. Honda awards $55,000 grant to OFA Little League in Houston, TX, for field renovation and repair of major...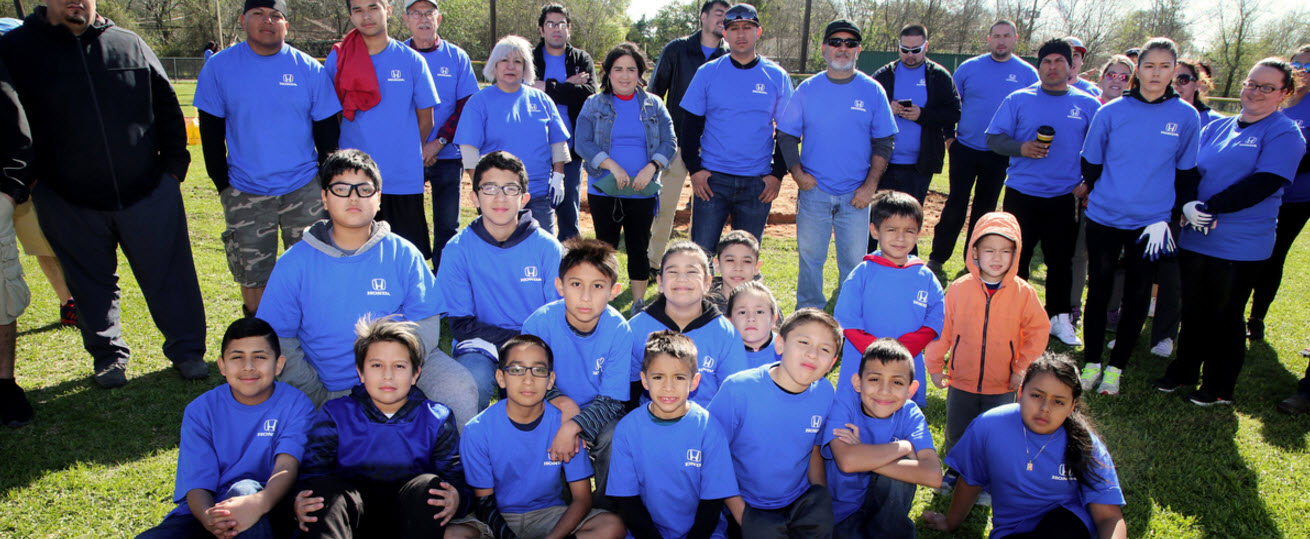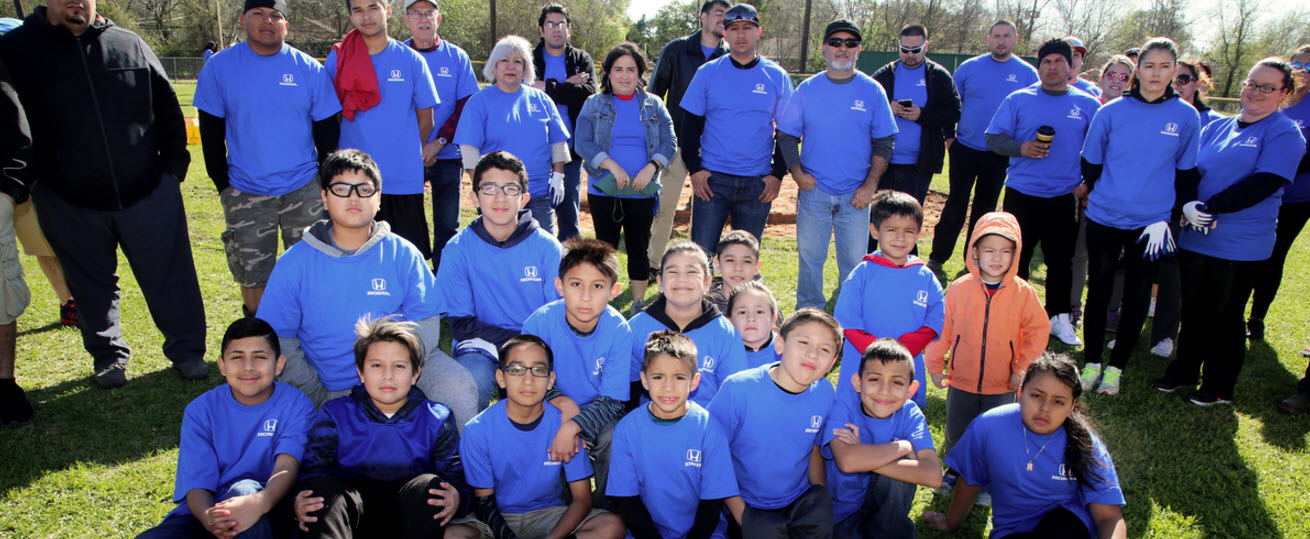 - TORRANCE, Calif.
Honda awards $55,000 grant to OFA Little League in Houston, TX, for field renovation and repair of major items damaged by consistent flooding over the course of the last several years
Versatile Honda Ridgeline pickup truck utilized in renovation efforts
Honda has been a partner of Little League® Baseball and Softball for over 20 years
Honda and its award-winning and versatile Ridgeline pickup have helped restore the OFA Little League facilities in Houston, Texas, which were damaged by consistent flooding throughout 2016. Through the Honda Little League Grant Program, Honda donated $55,000 towards the Honda Ridgeline Little League Community Project, which supported the renovation efforts.
The Honda Ridgeline Little League Community Project has helpedhundreds of children begin the 2017 season with a home run! On Opening Day, March 4, 2017, OFA Little League in Houston proudly revealed their upgraded facilities, which included: newly regraded fields, restored dugouts, protective netting replacements, repaired bleachers and fences, and new concession stand equipment. The renovation was a dream made real by Honda with the help of local Honda dealers, community volunteers and the Honda Ridgeline. The full renovation will unfold in a series of videos on Spanish language @HondaLatino and @Honda social media accounts, with the first video debuting today: http://honda.us/RidgelineCommunityProject.
"Honda is dedicated to helping young people strive to pursue their dreams and our Honda Little League Grant Program enables us to help communities overcome damage from weather related disasters, like flooding experienced in this neighborhood of Houston last year," said Susie Rossick, Assistant Vice President of Honda Automobile Marketing.
Honda and Little League® Baseball and Softball
American Honda has been a proud sponsor of Little League Baseball and Softball since 1996 and is dedicated to helping kids learn discipline and teamwork while improving self-esteem through the love of the game. Through the Honda Little League Grant Program, Honda has donated more than 1.2 million dollars to underfunded leagues and has helped with improvement of playing fields, the purchase of new equipment and rebuilding of local Little League programs devastated by hurricanes, tornadoes and other natural disasters – including programs in Joplin, MO, Staten Island, NY, Brookville, PA, and now, Houston, TX.
About Little League®
Little League® Baseball and Softball is the world's largest organized youth sports program, with 2.4 million players and one million adult volunteers in every U.S. state and more than 80 other countries. Founded in 1939, more than 35 million people around the world, from a U.S. president to community leaders to professional athletes, can call themselves Little League graduates. And every year, millions of people follow the hard work, dedication, and sportsmanship that the Little Leaguers display at our nine baseball and softball World Series events, the premier tournaments in youth sports. For more information, visit LittleLeague.org, or follow Little League on Facebook (facebook.com/LittleLeague), Twitter (twitter.com/LittleLeague), and Instagram (Instagram.com/LittleLeague). Follow all of the action from the nine Little League World Series at llbws.org or on social media at hashtag: #LLWS.
About the 2017 Honda Ridgeline
The all-new Honda Ridgeline, 2017 North American Truck of the Year, available at Honda dealerships nationwide, builds on the unique and still industry-exclusive features that debuted in the award-winning first-generation Ridgeline in 2005. With superior on-road manners and a spacious, flexible interior — the 2017 Ridgeline adds a truck bed audio system to the already industry-first In-Bed Trunk® and Dual-Action Tailgate. Ridgeline joins an expanded lineup of innovative Honda light-truck models, including the HR-V crossover, the CR-V and Pilot SUVs and the Odyssey minivan.
The Ridgeline was developed by Honda R&D Americas in Ohio and California, and is produced exclusively at Honda's Lincoln, Alabama, auto and engine plant, alongside the Honda Pilot and Odyssey.
About Honda
Honda offers a full line of reliable, fuel-efficient and fun-to-drive vehicles with advanced safety technologies sold through over 1,000 independent U.S. Honda dealers. The Honda lineup includes the Fit, Civic, Accord and Clarity Fuel Cell passenger cars, along with the HR-V, CR-V and Pilot sport/utility vehicles, the Ridgeline pickup and the Odyssey minivan.
Honda has been producing automobiles in America for 34 years and currently operates 19 major manufacturing facilities in North America. In 2016, more than 96 percent of all Honda vehicles sold in the U.S. were made in North America, using domestic and globally sourced parts.
# # #
Twitter
Error: You currently have access to a subset of Twitter API v2 endpoints and limited v1.1 endpoints (e.g. media post, oauth) only. If you need access to this endpoint, you may need a different access level. You can learn more here: https://developer.twitter.com/en/portal/product