May 8, 2017
Honda's 20-year Partnership with Students Run L.A. (SRLA) Helps Students Discover the Power of Dreams
SRLA program prepares and trains middle and high school students for L.A. Marathon & life  Honda supported nearly 2,800 students in the 2017...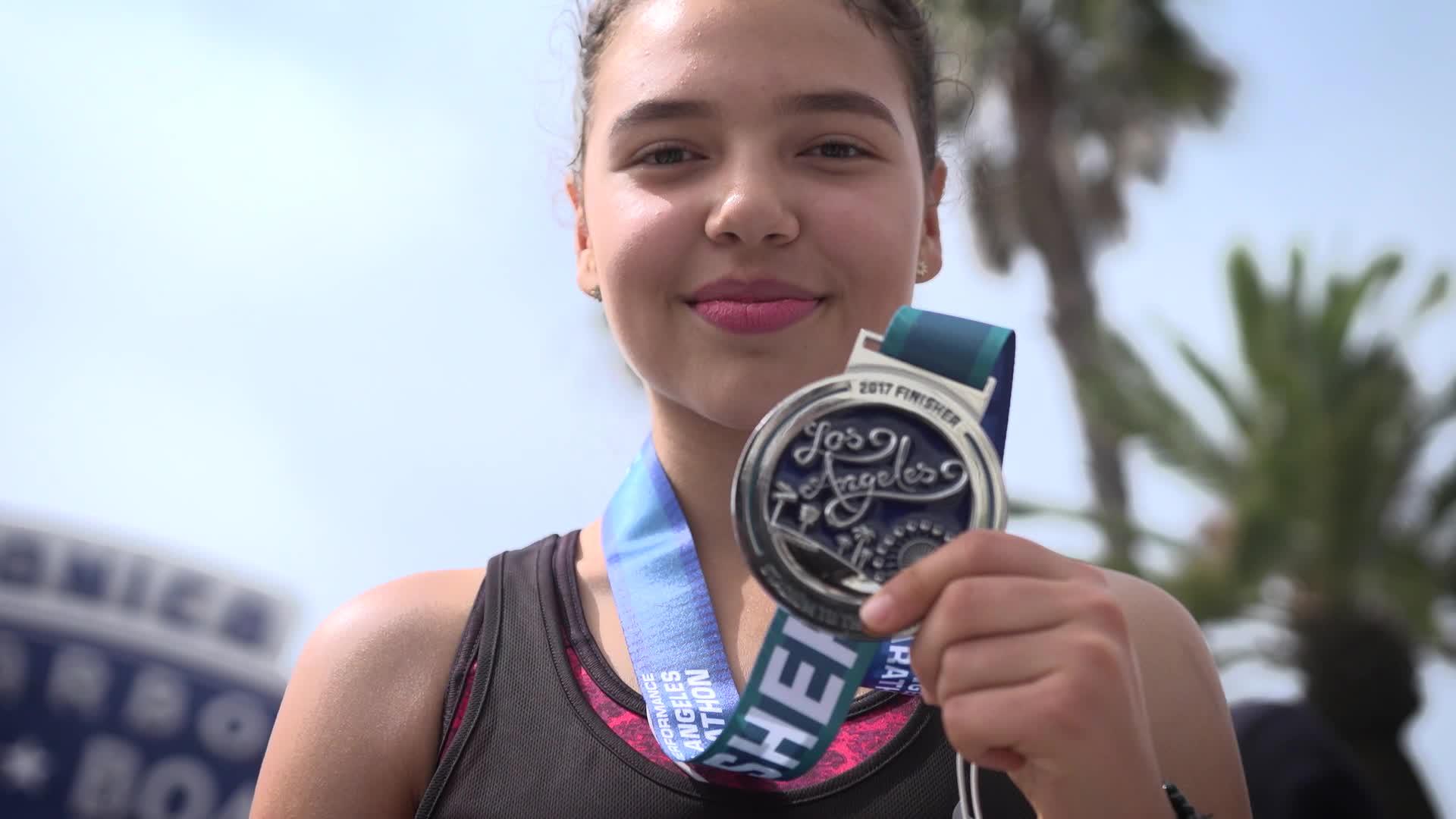 SRLA program prepares and trains middle and high school students for L.A. Marathon & life 
Honda supported nearly 2,800 students in the 2017 L.A. Marathon
New video documents SRLA experience 
For the past two decades, Honda has supported Students Run L.A.'s (SRLA) mission of helping underserved middle and high school students realize their potential and plot a new course for their future by providing them with a life changing experience -- training for and completing the 26.2 mile Los Angeles Marathon. Each year, more than 95 percent of the students who start the race, finish the full course, and nearly 100 percent of the high school seniors who finish the marathon graduate and seek higher education. A new video highlights the dedication and commitment of these student athletes: https://youtu.be/1cphxr6aqNk.
"Since partnering with SRLA 20 years ago, we've been inspired by the challenging spirit and commitment that each year's class of SRLA students has shown," said Steve Morikawa, Vice President, Corporate Relations and Social Responsibility, American Honda Motor Co., Inc. "We hope the program's lessons in goal-setting and perseverance will help them as they continue to pursue their dreams for the future."
To celebrate the achievements of this year's graduating class, Honda hosted a ceremony in the students' honor. Three hundred fifty SRLA high school seniors, SRLA leaders and volunteers gathered at the American Honda Motor Co., Inc. campus in Torrance, Calif. for the "Celebrating Dreams Graduation Event." During the ceremony, three students were recognized for their outstanding academic achievements, as well as their completion of the Los Angeles Marathon. Lyptis R. of Banning High School, Melissa R. of North Hollywood High School, Zoo Magnet and Rosa C. of Alliance Gertz-Ressler Richard Merkin Complex each received a $500 scholarship.
"Embodying the spirit of SRLA's tag line, 'In it for the long run,' American Honda has been a valued supporter of Students Run L.A. for 20 years," said Marsha Charney, Executive Director, Students Run LA. "We are honored by Honda's partnership and its commitment to empower our students to realize their dreams."
Through its 20-year partnership with SRLA, Honda has contributed more than $2 million to provide for students' uniforms, nutrition, training and scholarships. In addition to hosting the Celebrating Dreams Graduation Event, Honda associates also volunteer their time to support SRLA students' training. A group of Honda volunteers participates in the "Run Them In" activity each year, meeting the SRLA students at the marathon's 22-mile mark and running with them for the final 4.2 miles of the race. Associate volunteers also line the streets to cheer the students on to the finish line. In total, nearly 2,800 SRLA students trained for and participated in the 2017 L.A. Marathon.
SRLA members participate in weekly training sessions for seven months prior to the Los Angeles Marathon, and complete the regimen with stronger confidence and higher self-esteem. Through rigorous marathon training and participation in the actual event, the SRLA program helps teach students the value of commitment, dedication and discipline--lessons they may utilize throughout their lives. To date, more than 63,000 students have participated in SRLA's training program since its inception in 1989.
For more information about SRLA, please visit www.srla.org.
About Honda
Honda seeks to be a company that society wants to exist, creating products and technologies that improve the lives of people while minimizing the environmental impacts of its products and business operations to ensure a sustainable future for society. Honda is also committed to making positive contributions to the communities where we do business, to socially responsible business practices and to the promotion of diversity in our workforce. From our involvement in STEM education and Historically Black Colleges and Universities (HBCUs) to our support of pediatric brain tumor research, and volunteer efforts by Honda associates, including environmental clean-up activities, Honda believes in giving back to the communities where we live and work.
Honda supports a variety of initiatives aimed at advancing education and creating experiences of discovery that help young people see and achieve their own dreams. Honda's partnership with the Hispanic Scholarship Fund is one of many programs demonstrating Honda's commitment to the Latino community and to helping young people access The Power of Dreams. Find out more at csr.honda.com.

# # #
Twitter
Error: Could not authenticate you.